India's landmark Mars mission 'cost less than the film Gravity'
PM Narendra Modi wants India to be a low-cost supplier of space technology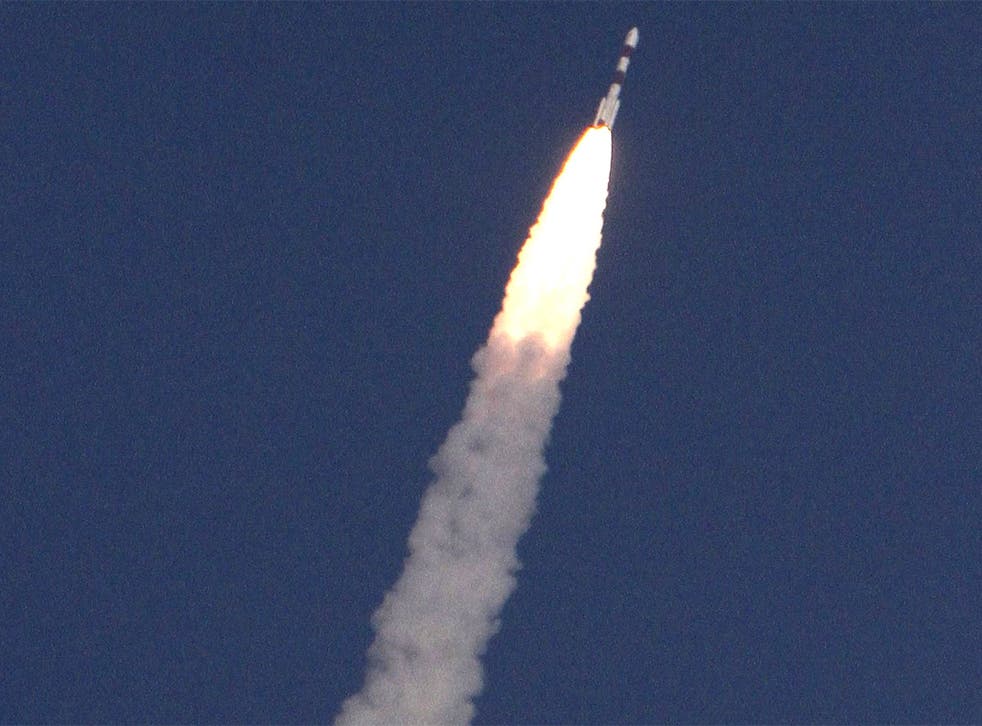 India's first Mars mission is costing less than the budget of the space film Gravity, according to the Prime Minister.
The Hollywood film, starring George Clooney and Sandra Bullock, had a reported budget of $100 million (£58.5 million), while the real-life mission had a comparatively cheap price tag of 4.5 billion rupees (£43.8 million).
If the space shuttle launched in November reaches Mars successfully, it will be the first Asian mission to reach the red planet.
Newly-elected Narendra Modi made the claim while making a pitch for his country to be the world's first low-cost supplier of space technology.
On Monday, a rocket carrying five Polar satellites from France, Singapore, Germany and Canada was launched.
Mr Modi said India's space programme put it in an "elite global group of five-six countries today".
He added: "This is one domain in which we are at the international cutting edge, a domain in which we have pushed beyond mediocrity to achieve excellence."
The Prime Minister wants to improve its space capability with bigger launch infrastructure for larger satellites.
"India has the potential to be the launch service provider of the world. We must work towards this goal," he said.
"Even today our program stands out as the most cost effective in the world."
Video: India launched rocket to Mars in November 2013
He made no mention of China, where Beijing's programme is far ahead of India's, with bigger rockets, more launches and equally cost-effective missions.
So far, India has launched 40 satellites for 19 countries, many of them advanced nations.
Although that is a source of pride for Mr Modi, critics have claimed the Government should direct its resources closer to home addressing poverty and infrastructure problems across India.
Mr Modi acknowledged space "seems distant" but said it was becoming "an integral part of our daily life".
The Indian Government is aiming to capture a large slice of the global satellite launch industry, estimated to be worth around £32 billion over the next decade.
The country launched its space programme five decades ago and developed its own rocket technology after Western powers levied sanctions for a 1974 nuclear weapons test.
Five years ago, its Chandrayaan satellite found evidence of water on the moon.
Mr Modi has championed a more assertive foreign policy since taking office in May, taking the unprecedented step of inviting members of the South Asia Association for Regional Cooperation (SAARC) to his inauguration and choosing Himalayan neighbour Bhutan for his first foreign trip.
Additional reporting by Reuters
Join our new commenting forum
Join thought-provoking conversations, follow other Independent readers and see their replies