India's plan to allow foreign retailers wins parliament backing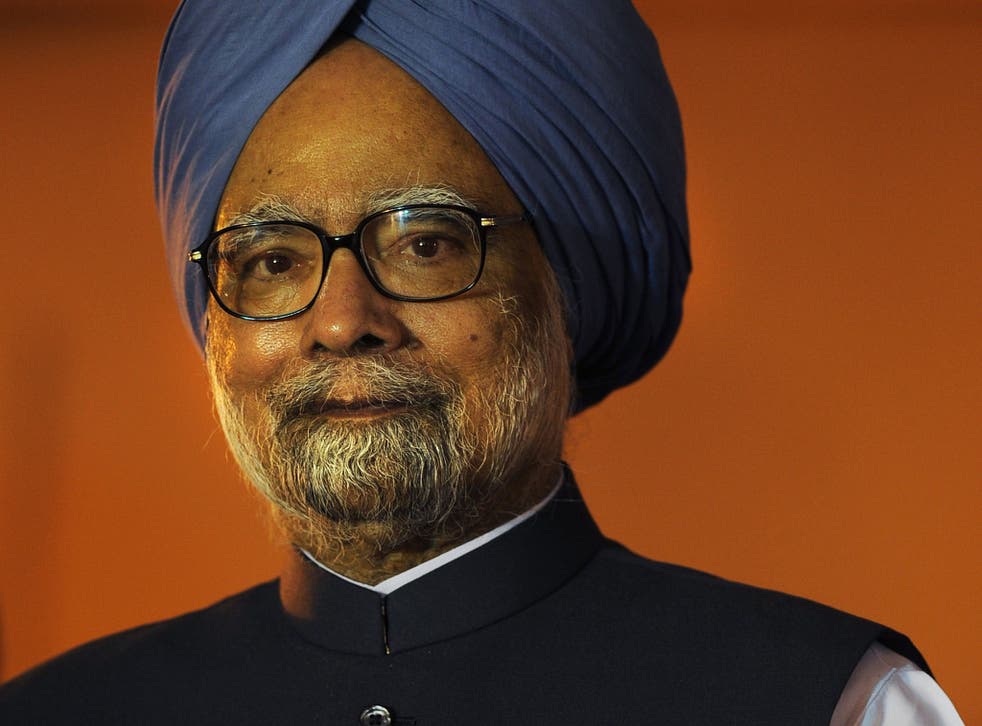 The Indian government won an important symbolic victory Friday, securing Parliament's backing for its decision to allow in foreign supermarkets such as Wal-Mart and Britain's Tesco.
The vote will boost morale within the government of Prime Minister Manmohan Singh as it strives to push through reforms to reinvigorate India's flagging economy and reduce a bloated fiscal deficit. It also makes it more likely the fragile coalition will last out its full-term, until 2014.
It was a two-stage victory for the government, winning votes in the lower house of Parliament on Wednesday and then in the upper house Friday, after four days of acrimonious debate and considerable horse-trading behind the scenes.
"This is a victory for more reforms," Parliamentary Affairs Minister Kamal Nath told reporters shortly after the vote, adding that it clears the way for bills to allow more foreign investment in financial services to be introduced in Parliament.
Although the votes were nonbinding, defeat would have raised pressure on the government to roll back its decision to allow foreign direct investment in department stores and supermarkets, a move that has attracted significant opposition from small shopkeepers who dominate retailing here.
The government's hand is now strengthened as it seeks to allow more foreign investment in pensions and insurance sectors, but it will need to do more cajoling of reluctant coalition partners and other fence sitters to get either bill passed.
Time is also running out in this session of Parliament; only nine business days remain, and not a single bill has passed. The retail debate ate up a large chunk of proceedings.
During the debate, opposition parties said the entry of Wal-Mart and other big retailers would put India's vast network of neighborhood stores out of business, raise unemployment and lead to a flood of cheap imports from China.
Some speakers asked whether the reforms instituted in India since 1991 had benefited the nation, while others asked whether the entry of companies such as McDonalds and Pepsi had helped or harmed farmers here. Parallels were drawn with the British East India Co. and the exploitation of Indian workers under colonial rule.
"You would eventually have stores owned by the Americans, the French and the British selling Chinese products," said Arun Jaitley, leader of the Hindu nationalist opposition Bharatiya Janata Party (BJP) in the upper house. "Our children would be employed as sales boys and sales girls."
The government contended that foreign investment in supermarkets and cold-storage warehouses would raise prices paid to farmers and increase choice for consumers, as well as cut down on the huge proportion of farm produce that is wasted on its journey from the field to the table.
But victory had as much to do with political management of the coalition as it did with ideological differences, political analysts said.
Some parties said they disagreed with the decision to expand foreign investment in the retail sector but walked out of Parliament before the vote rather than side with the BJP.
Even the two main parties, Congress and the BJP, have swapped sides over the issue in the past decade, depending on whether they were in government or in the opposition.
"It reflects the state of much of Indian politics," said Vinod Mehta, editorial chairman of Outlook magazine. "The way the parties changed their mind . . . it's all a lot of theater."
The BJP claimed the government had threatened leaders of small parties that corruption charges against them would be pursued if they had voted against foreign investment. Analysts said some parties with significant levels of Muslim support also appeared reluctant to side with the Hindu nationalist opposition.
The outcome is good news for the government as it tries to keep its unruly coalition together during the remainder of its term.
Mehta said any further moves to liberalize India's economy under this government were likely to be balanced by further, more "populist" efforts to expand social welfare plans during the countdown to elections in 2014.
Opening the door to Wal-Mart and other big-box retailers is unlikely to make as much of a difference to India's economy as either side claimed during the debate, economists said. Much more important would be administrative reforms to clear away the bottlenecks to domestic investment, including a maze of environmental clearances required for many projects, the slow pace of government decision-making, and huge problems in displacing people to acquire land.
"There is a bit of unwarranted euphoria being conveyed over the reforms push," said Bibek Debroy, a professor at the Center for Policy Research in New Delhi, adding that he saw nothing on the horizon to push economic growth significantly higher.
The decision to allow in foreign retailers will be left to individual states, and many have said they will not give permission. Foreign investment will be limited to 51 percent, and stores will only be allowed in larger cities.
- - -
Washington Post special correspondent Suhasini Raj contributed to this report.
Join our new commenting forum
Join thought-provoking conversations, follow other Independent readers and see their replies