Indian baby boy survives fall onto train tracks after mother gives birth in toilet
22-year-old Manu fainted soon after giving birth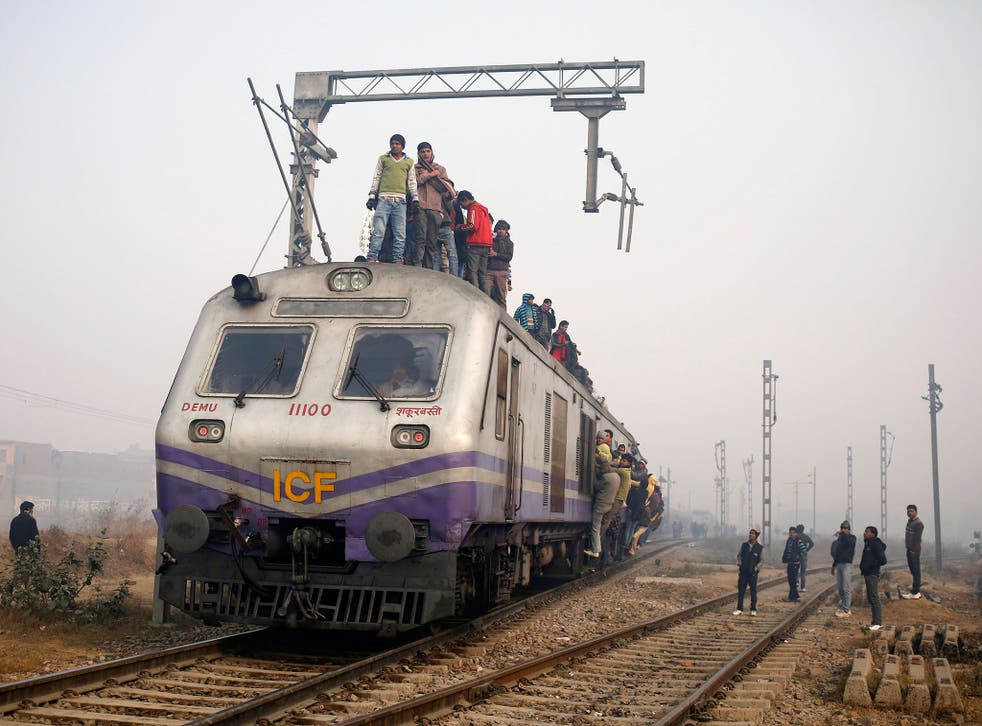 An Indian newborn survived falling onto train tracks after his mother gave birth to him in a toilet cubicle.
His mother, 22-year-old Manu, went to the restroom when she began experiencing labour pains on the train from Suratgarh to Hanumangarh in western Rajasthan.
She fainted soon after giving birth – while her son fell through the toilet chute and on to the tracks in Dabli Rathan.
He was heard crying by a guard at a nearby warehouse who then alerted local railway officials.
Manu was taken to Hanumangarh hospital once the train reached its destination and was later reunited with her son, BBC Hindi reported.
North-West Railway spokesman Tarun Jain told the broadcaster: "After being rescued, the baby was initially taken to the local hospital where he was given first aid."
The hospital's chief medical officer, Dr SP Rohilla, confirmed that both mother and baby were doing well.
The baby had no serious injuries but, according to the hospital's neo-natal care unit, was underweight at 2kg (4.4lb).
It is not the first time an incident of this kind has been reported on board Indian trains, which have toilets with holes opening directly onto the tracks.
In October 2013 Rehani Bibi went to the toilet on the Lalgola passenger train and gave birth – but the newborn slipped down the outlet and onto the train tracks below.
Mother and child were immediately rushed to Mira Primary Health Centre at the railway station, but were unharmed.
Join our new commenting forum
Join thought-provoking conversations, follow other Independent readers and see their replies