Indian politician 'wore burqa in order to grope women' at religious festival
Police have taken Abhishek Yadav to hospital after leader beaten by crowd angry at disguise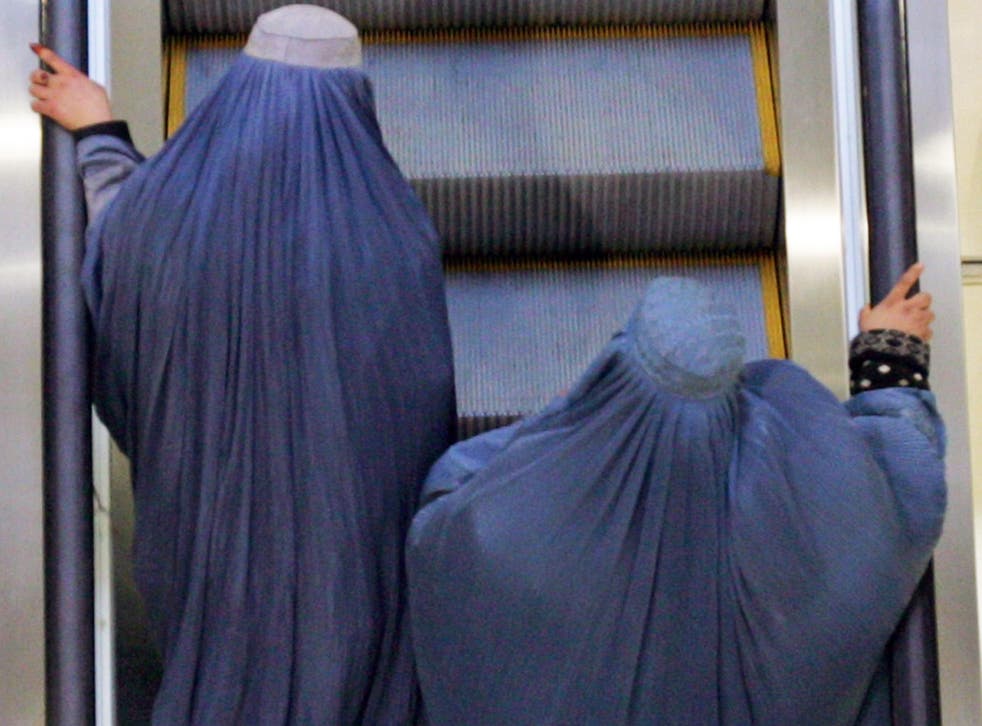 An Indian political leader has denied claims he wore a burqa to a religious festival at which he groped Muslim women.
Abhishek Yadav, a Hindu official from the nationalist Vishwa Hindu Parishad (VHP) group, was arrested after a woman complained she had been attacked by a male figure in the crowd wearing the full-veil garment.
Mr Yadav was reportedly then beaten by members of the crowd before being handed over to police.
Elderly members at the event, to mark the Islamic festival of Muharram in the town of Mau Aima, reportedly asked the mob to show restraint and tried to protect Mr Yadav from further beatings before the crowd parted.
Officers transported Mr Yadav to a local hospital where he was treated for his injuries.
Attendees claimed he had an accomplice, who escaped the scene before he could be caught.
Mr Yadav was charged with "rioting and creating communal disturbances in a religious assembly", and his arrest caused widespread shock in the Indian political community according to Times of India.
World news in pictures

Show all 50
Mr Yadav's family have hit back by accusing the locals of forcing him to wear the burqa and beating him due to his association with VHP, a group accused of carrying out violent attacks on Indian Muslims, and denied the accusations of assault.
Mr Yadav has lodged a counter complaint against the seven men he claimed were responsible for beating him at the event, which police are yet to respond to.
Join our new commenting forum
Join thought-provoking conversations, follow other Independent readers and see their replies