Remove doors of university dormitories to prevent gay sex, suggests Indonesian government minister
Social Affairs Minister Khofifah Indar Parawansa also advocates 'curing' gay people
Will Worley
Friday 04 November 2016 01:35 Comments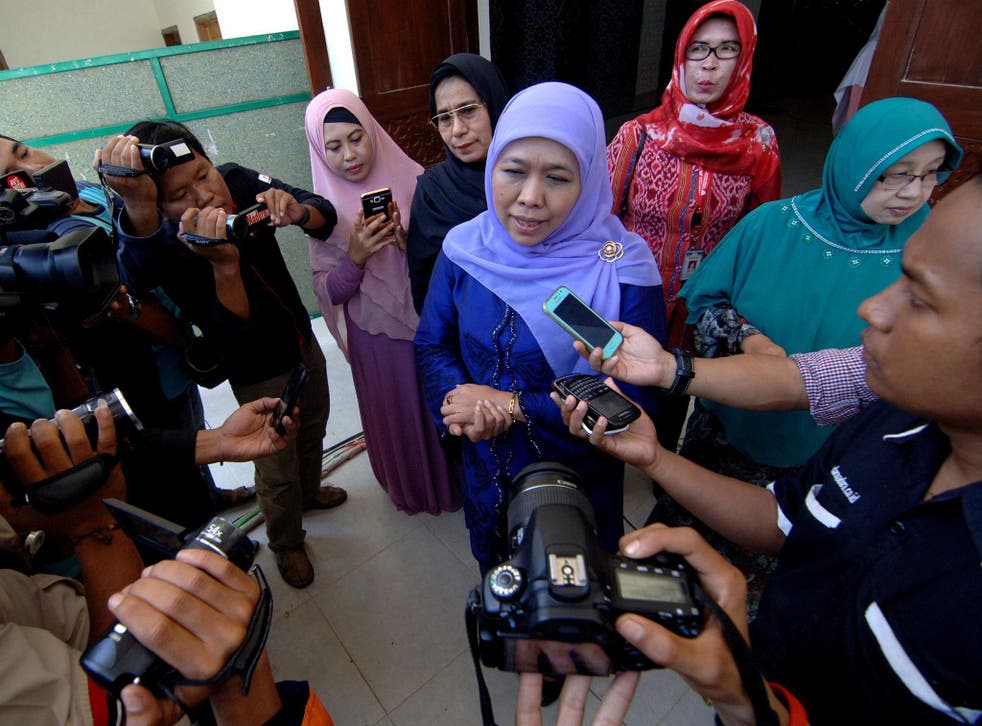 An Indonesian government minister has come under fire for suggesting the doors of university dormitories should be removed to prevent same sex and premarital relationships.
Social Affairs Minister Khofifah Indar Parawansa said she had seen the practice implemented in a "very prestigious" university and wanted it to be taken up more widely.
The minister considers "free sex" a disease.
"There are no more worries about the possibility of contact between men and men, and women and women," Ms Parawansa said of the doorless dormitories. "I have seen how effective this is, and I think it can be made a role model."
The name of the university was not disclosed.
But students have spoken out against the proposals, particularly because of privacy concerns.
Dian Najean Lestari, a student at Syarif Hidayatullah State Islamic University in Jakarta, also rejected the minister's proposal, saying it might encourage theft and bring about other security risks.
Rights groups have also objected to the minister's remarks and said it was not the place of the government to take such a position.
LGBT+ rights around the globe

Show all 9
"Why does the state want to become a moral police operation and enter into private matters?" said Bonar Tigor Naipospos of the Setara Institute, which works for human rights and religious freedom, to the Jakarta Post.
Mr Naipospos continued: "It violates privacy and restricts the rights of people. Why is this country becoming more conservative?"
He added that it was not the place of the government, but of religious leaders, to campaign against premarital sexual relationships.
Indonesia, a Muslim majority country, has seen a swing towards social and religious conservatism attitudes in recent times, with Ms Parawansa at the political forefront.
In addition to advocating celibacy, she has also said LGBT people can be 'cured' using emotional and spiritual methods.
Human Rights Watch, an international monitor, has warned that LGBT people came under "unprecedented attack" in Indonesia in 2016.
Reuters contributed to this report
Register for free to continue reading
Registration is a free and easy way to support our truly independent journalism
By registering, you will also enjoy limited access to Premium articles, exclusive newsletters, commenting, and virtual events with our leading journalists
Already have an account? sign in
Join our new commenting forum
Join thought-provoking conversations, follow other Independent readers and see their replies