Japan braced for Super Typhoon Vongfong as pictures taken from space show strength of hurricane
'I've seen many from here, but none like this' astronaut tweets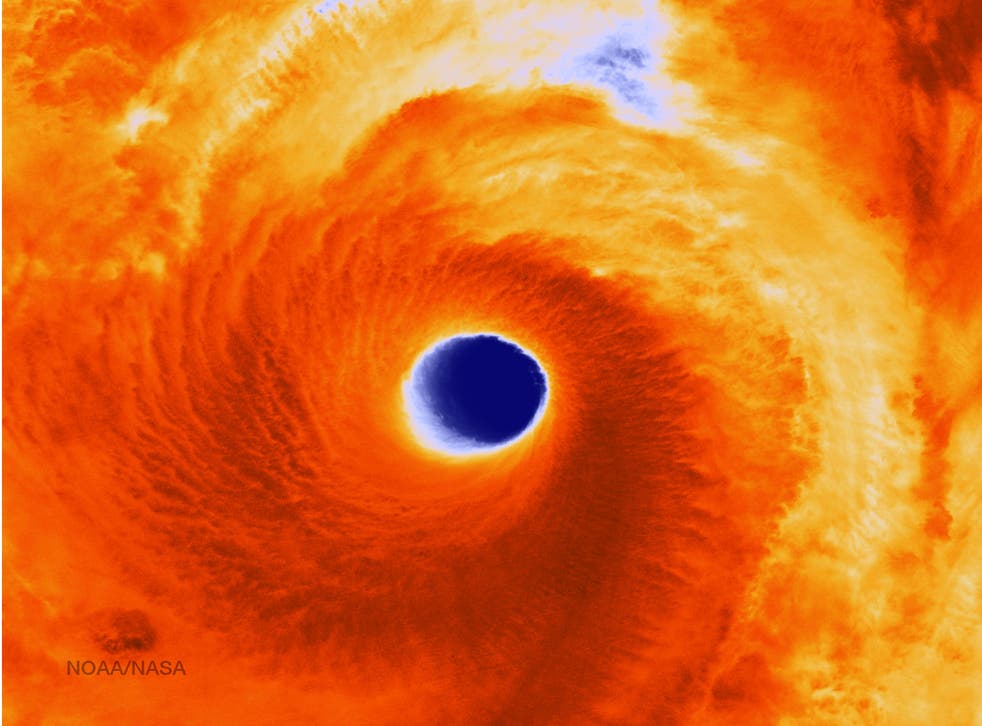 Japan is braced for the strongest storm of the year, the Super Typhoon Vongfong, which threatens to rake a wide swathe of the nation battering winds and torrential rain this weekend, as it makes its way towards the Okinawa island chain.
On Thursday the NOAA satellite information service released incredible images of the storm, including in infrared, indicating that the hurricane's eye is approximately 50 miles wide.
Astronaut Reid Wiseman, who is currently serving as a flight engineer aboard the International Space Station, tweeted a picture of Vongfong, and said: "I've seen many from here, but none like this."
The super typhoon, which is expected to weaken over the coming days, was classified as category five when TRMM satellite flew over it on Wednesday, with sustained winds of over 167 miles per hour, according to Nasa.
Vongfong is the most powerful typhoon since super typhoon Haiyan, which killed 6,000 people after hitting the Philippines in November 2013 according to Nasa.
It is currently following the path of typhoon Phanfone, which reportedly killed nine people earlier this week.
Join our new commenting forum
Join thought-provoking conversations, follow other Independent readers and see their replies