Japanese zoo builds transparent swimming pool for elephants
Amazing footage released by Fuji Safari Park shows how elephants move while swimming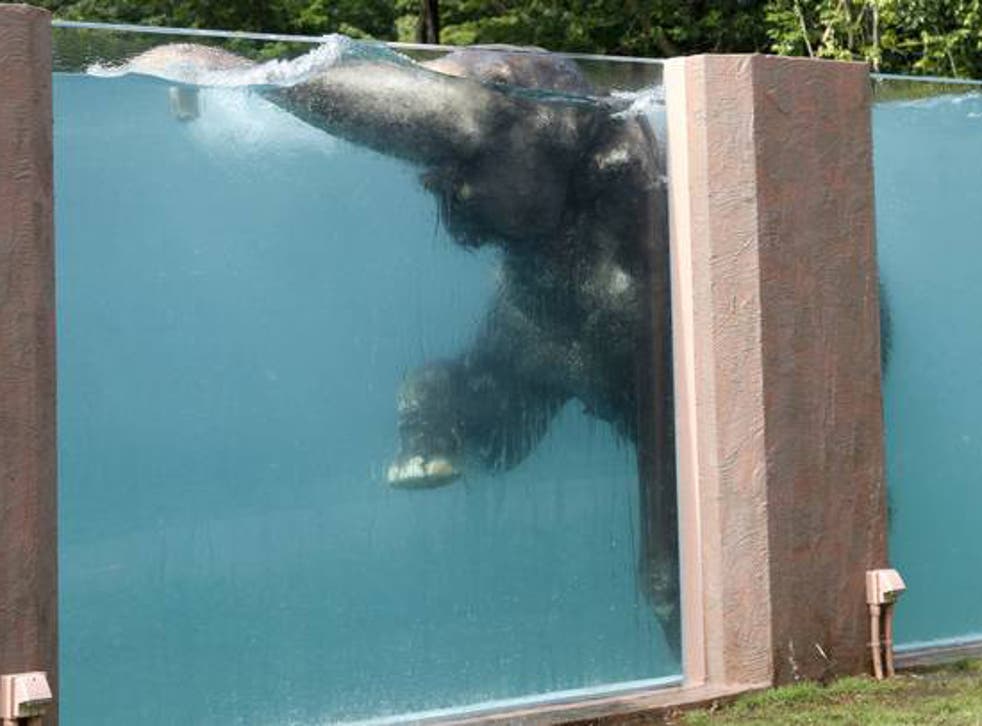 Fuji Safari Park has built a transparent swimming pool for elephants which allows visitors to clearly see how the animals move while in water.
Take a look at the amazing footage below.
The pool measures at 65 metres long, offering visitors ample room to see how the huge animals move their legs to swim and how they emerge just the tip of the nose to breathe.
Staff at the Japanese zoo says the elephants eat far more after swimming just three laps a day.
The unique experience doesn't stop there as the zoo also offers visitors the chance to cuddle and pet lion cubs.
Join our new commenting forum
Join thought-provoking conversations, follow other Independent readers and see their replies