Kim Jong-un: North Korean leader could have 'fled after attempted coup'
Supreme leader has been missing from the public eye for over a month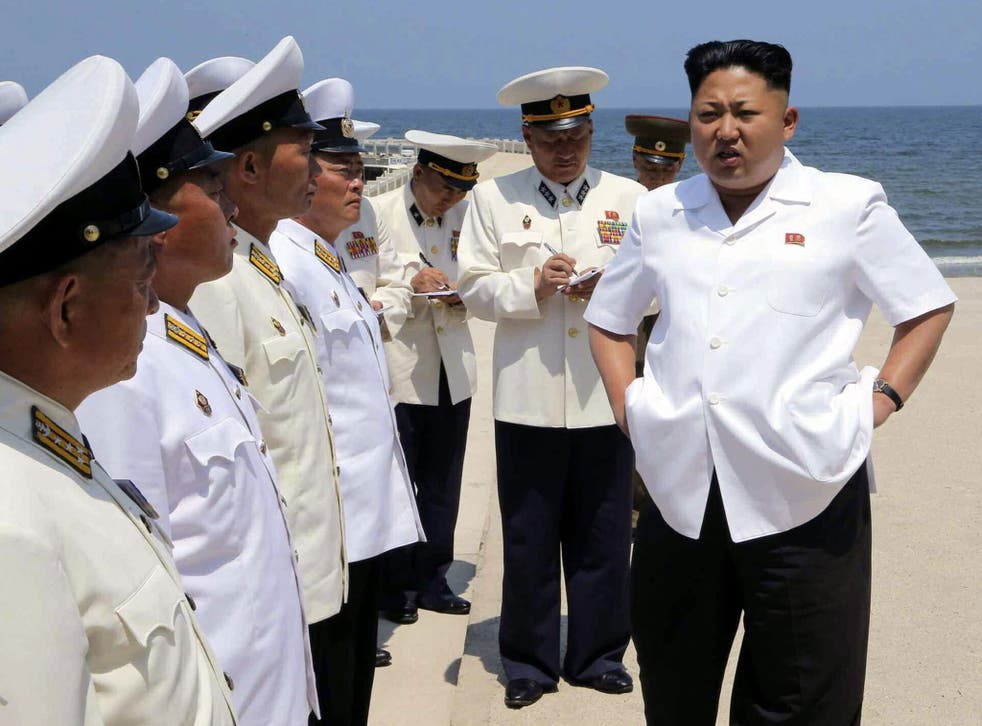 Reports surrounding Kim Jong-un's prolonged absence are now suggesting the North Korean leader may have been subjected to an attempted coup, over a month after he disappeared from the public eye.
Kim, a man whose appearance is central to state propaganda, has not been seen at an event since 3 September. Rumours are rife as to where the leader of the notoriously secretive state could be.
The world is now waiting to see if Kim will attend the 69th anniversary of the founding of North Korea's Workers' Party on Friday, with some suggesting a no-show could signal a change in the Pyongyang regime.
Toshimitsu Shigemura, a professor at Tokyo's Waseda University, told The Telegraph recent events in the country, including reports of a ban on new travel passes, could point towards an attempted coup, or suggest that the authorities there have uncovered "some sort of plot against the leadership".
"If it is a military-backed coup, then the situation in Pyongyang will be very dangerous and I have heard reports that Kim has been moved out of the capital," he said.
Speaking to i100, Mr Breuker said Kim "is not the dictator we all think he is".
He said the decision to send Hwang Pyong So, the top political officer in the military, as part of a three-man delegation to South Korea for the closing ceremony of the Asian Games was notable.
"They have sent out high ranking officials before but never in the capacity of representing the supreme leader," he explained. "This may well be the first time."
In pictures: Kim Jong-Un does a Pharrell in what could be a hat bid to hide his questionable haircut

Show all 6
"If you put everything together things really seem to be changing. Maybe today, maybe tomorrow Kim will re-emerge, but it won't really matter because he's not in charge. We need to look past the face of the regime."
Conjecture has over Kim's disappearance has been varied. Michael Madden, an expert on the North Korean leadership and contributor to the 38 North website, advised the heavily overweight leader could be suffering with gout.
Other reports emerging in South Korea suggested Kim is recovering from surgery after breaking both ankles. Even Swiss cheese has been at the centre of some theories.
However, a source from North Korea has been quick to stress that Kim is still in "total control".
"He injured his ankle and knee around late August or early September ... because he is overweight. He limped around in the beginning but the injury worsened," the source told Reuters.
"He has difficulty walking and needs about 100 days to recuperate."
Join our new commenting forum
Join thought-provoking conversations, follow other Independent readers and see their replies