Kim Jong-un praises 'eye-opening' success of underwater ballistic missile test
There has been no independent confirmation of the test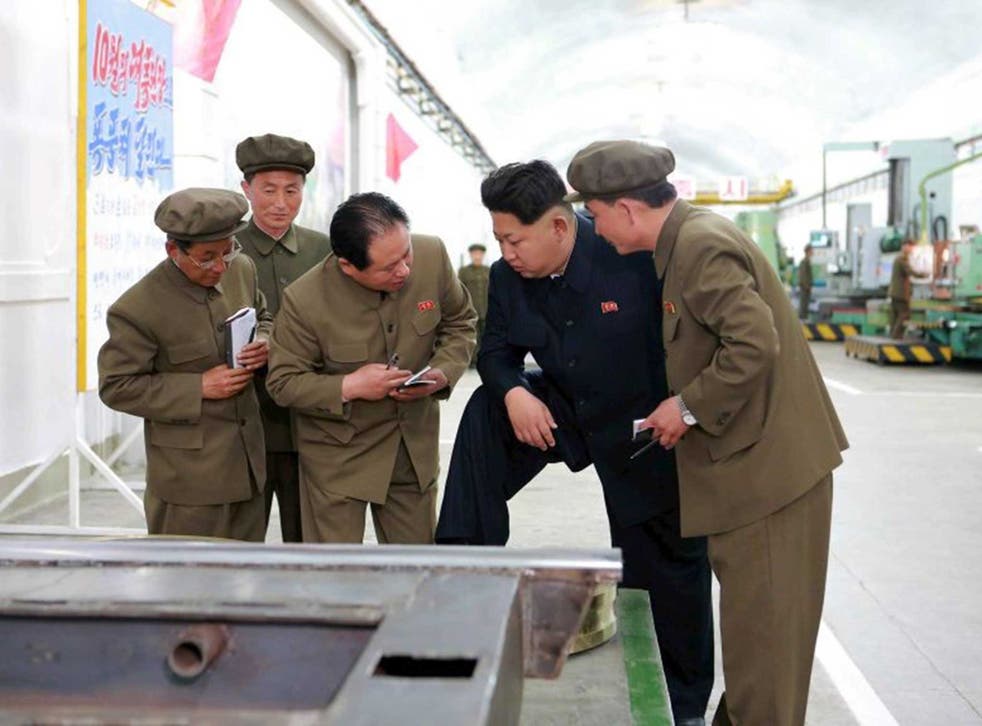 North Korea has claimed a successful test launch of a ballistic missile from a submarine, a step that would mark the latest advance in the country's military capabilities.
The US State Department, while not commenting directly on the launch – which has not been independently verified – issued a rebuke, stating that by using ballistic missile technology, North Korea had violated multiple UN Security Council resolutions banning it from such technological developments.
"We call on North Korea to refrain from actions that further raise tensions in the region, and focus instead on taking concrete steps toward fulfilling its international commitments and obligations," the official said in an email.
The North's official Korean Central News Agency, or KCNA, Ah you'reported yesterday that the country's leader Kim Jong-un had personally ordered and attended the missile firing, calling it a "world-level strategic weapon" and the launch an "eye-opening success". The report stated that the North now has a weapon capable of "striking and wiping out in any waters the hostile forces infringing upon the sovereignty and dignity of [North Korea]".
North Korea: In pictures

Show all 14
Images were released of the launch from sea, although the report did not reveal the exact time or location it was thought to have taken place. But, in a separate report yesterday, KCNA said Mr Kim visited a fisheries facility in Sinpo to offer "field guidance".
Just hours after the test-fire, South Korean officials said that the North had fired three more anti-ship cruise missiles into the sea off its east coast near the port of Wonsan.
For the second day in a row, North Korea had threatened to fire without warning at South Korean naval vessels it claims have been violating Northern state territory off the west coast of the Korean peninsula, causing the South to hold an emergency national security council meeting at the presidential Blue House to assess the threat and discuss possible countermeasures.
Experts said the test-launch may have taken place near the eastern coastal city of Sinpo, where satellite imagery analysed by US researchers had previously appeared to show missile-testing facilities being built. Johns Hopkins University's US-Korea Institute said on its website, 38 North, in January that satellite imagery showed possible evidence of work on vertical launch tubes on a submarine that could be for ballistic missiles.
The vessel could serve "as an experimental test bed for land-attack submarines", it said, although it cautioned such a test would be expensive and time-consuming "with no guarantee of success". Security experts say the development would be significant if true because missiles fired from submerged vessels are harder to detect before launch than those on land.
North Korea is thought to have around 70 boats largely designed to imitate Russian designs in its efforts to develop a system for submarine-launched missiles.
Join our new commenting forum
Join thought-provoking conversations, follow other Independent readers and see their replies