Kirobo the talking Japanese 'astronaut robot' lifts off into space
The small robot is designed to provide companionship for a Japanese astronaut at the International Space Station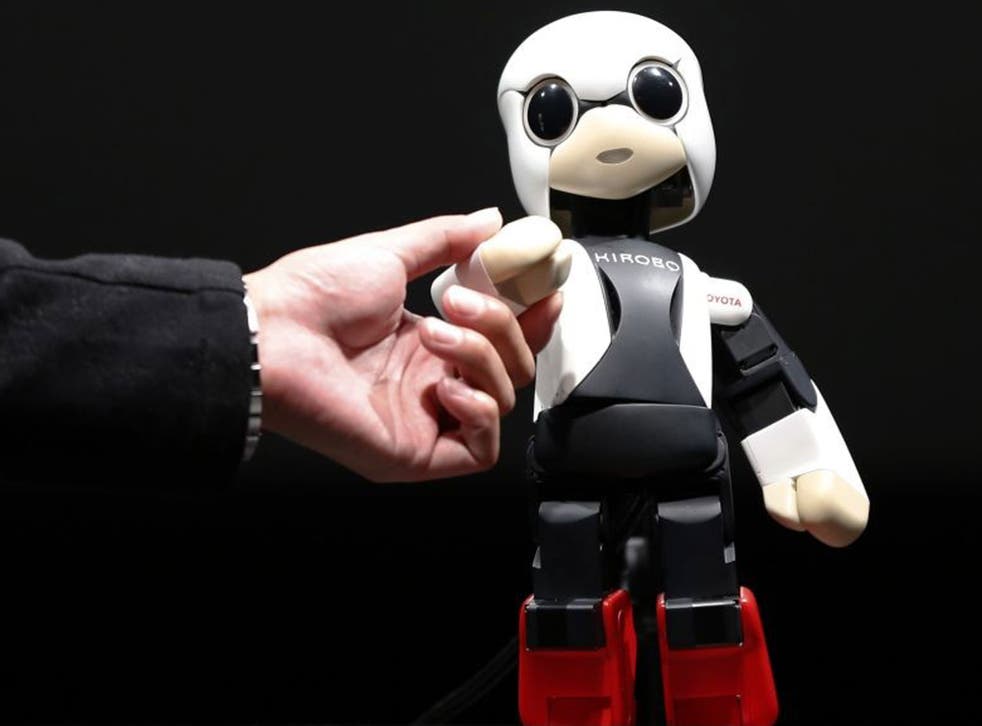 The first talking humanoid robot "astronaut" has taken off in a rocket.
Kirobo, as it has been named by its Japanese creators, was among five tons of supplies on a rocket taking off from Tanegashima, in south-western Japan, bound for the International Space Station, the country's space agency said today.
The small, child-like, robot - whose name is derived from the Japanese words for "hope" and "robot" - is designed to provide companionship for human astronaut Koichi Wakata.
According to Tomotaka Takahashi, the android's developer, Kirobo will "remember Mr Wakata's face so it can recognise him when they reunite up in space". Takahashi, from the University of Tokyo, was joined by advertiser Dentsu and carmaker Toyota in Kirobo's creation.
It is hoped that Kirobo will provide emotional support to Wakata, who is expected to arrive at the space station in November. Kirobo will then communicate to another robot back on earth.
The biggest challenge was making sure it could move and talk where there was no gravity.
Ahead of the launch, the 34cm tall Kirobo told reporters: "One small step for me, a giant leap for robots."
Japan boasts the most sophisticated robotics in the world, but because of its "manga" culture, it tends to favor cute robots with human-like characteristics with emotional appeal, a use of technology that has at times drawn criticism for being not productive.
Kirobo's design is said to have been inspired by the legendary cartoon character Astro Boy.
But designer Takahashi said sending a robot into space could help write a new chapter in the history of communication.
"I wish for this robot to function as a mediator between person and machine, or person and internet and sometimes even between people," he said.
JAXA, Japan's equivalent of NASA, said the rocket launch was successful, and the separation of a cargo vehicle, carrying the robot to the space station, was confirmed about 15 minutes after liftoff.
Join our new commenting forum
Join thought-provoking conversations, follow other Independent readers and see their replies