Live ammunition found on North Korean ship held in Panama
Sniffer dogs found ammunition for grenade launchers and other munitions aboard the Chong Chon Gang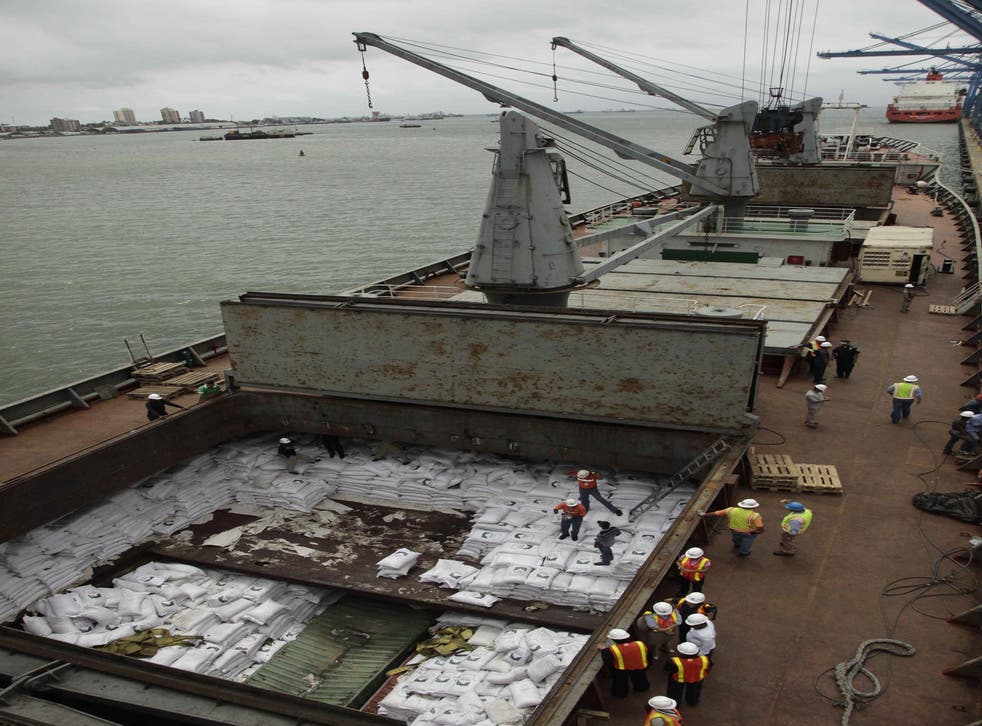 Investigators have found live ammunition on the North Korean ship held in the Panama Canal for carrying undeclared arms from Cuba.
The crew has been arrested, on suspicion of carrying undeclared weapons, which would contravene the UN arms embargo against the reclusive state.
Anti-drug prosecutor Javier Caraballo did not give details on the amount discovered, but said sniffer dogs found ammunition for grenade launchers and other munitions.
The Chong Chon Gang was sailing from Cuba to North Korea when it was seized in the Panama canal on July 15, following intelligence that it may have been carrying drugs.
The list of cargo said it was carrying 10,000 tons of sugar, but Cuban military equipment was found beneath the sacks. No drugs have been found so far.
After the seizure, Cuban officials said the cargo included 240 metric tonnes of obsolete planes and missiles they were sending to North Korea to be repaired and returned. There was no mention of munitions or explosives in the government statement.
The United Nations Security Council committee that monitors the sanctions against North Korea is sending a team to investigate. Earlier this week Panama asked to postpone the visit to August 12 because it is taking so long to unload the ship.
As of last night, crews had unloaded only two of five cargo holds in the ship. Besides the munitions, they had found radar and control systems for launching missiles, two Mig-21 aircraft and 12 motors, all previously specified by the Cuban government.
Panama has filed charges against the crew for transporting undeclared military equipment. The North Korean government has not commented on the seizure except to ask that the crew be set free.
North Korea is barred by the UN from buying or selling arms, missiles or components, but for years UN and independent arms monitors have discovered North Korean weaponry headed to Iran, Syria and a host of nations in Africa and Asia.
The UN says North Korea has also repeatedly tried to import banned arms. Analysts say it maintains a thriving sideline in repairing ageing Warsaw Pact gear, often in exchange for badly-needed commodities.
Join our new commenting forum
Join thought-provoking conversations, follow other Independent readers and see their replies