Lucky pedestrian avoids being crushed between a car and a truck
Video: Amazingly, no one was injured after this car crash in China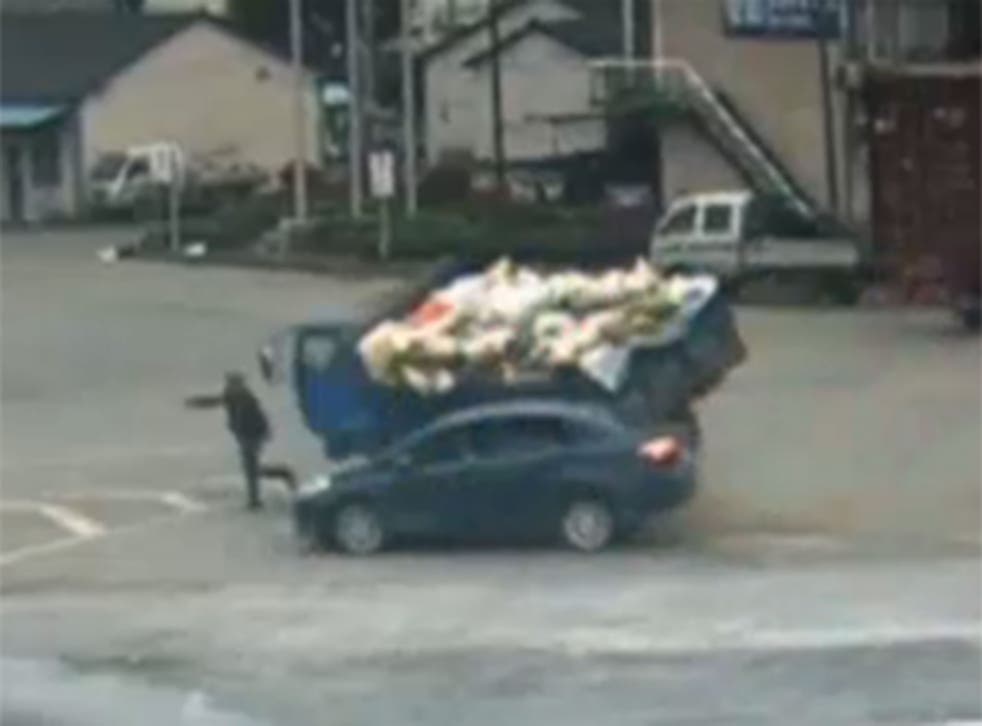 This man in China is arguably the luckiest pedestrian alive.
He didn't necessarily find himself between a rock and a hard place but rather "a truck and a car" as he narrowly avoided being crushed to death.
CCTV footage shows the moment a man crossing a road in eastern China. As he reaches the middle of the crossing, a car turns into the man's path without spotting a truck entering the same road at exactly the same time.
As both vehicles meet and scrap the sides of each other, the drivers attempt to veer out of each other's way as well as trying to avoid the pedestrian in front of them who narrowly avoids being hit by the two vehicles.
The pedestrian managed to run out of the way, while the local traffic police said it was fortunate that the truck driver had managed to stop his vehicle from overturning during the collision.
Both vehicles were heavily damaged but neither of the two drivers - nor, of course, the pedestrian - was injured.
Join our new commenting forum
Join thought-provoking conversations, follow other Independent readers and see their replies