Macau still part of 'one China', says President Xi Jinping
Chinese leader woos the casino city with a pair of giant pandas but reminds its citizens that he is very much in charge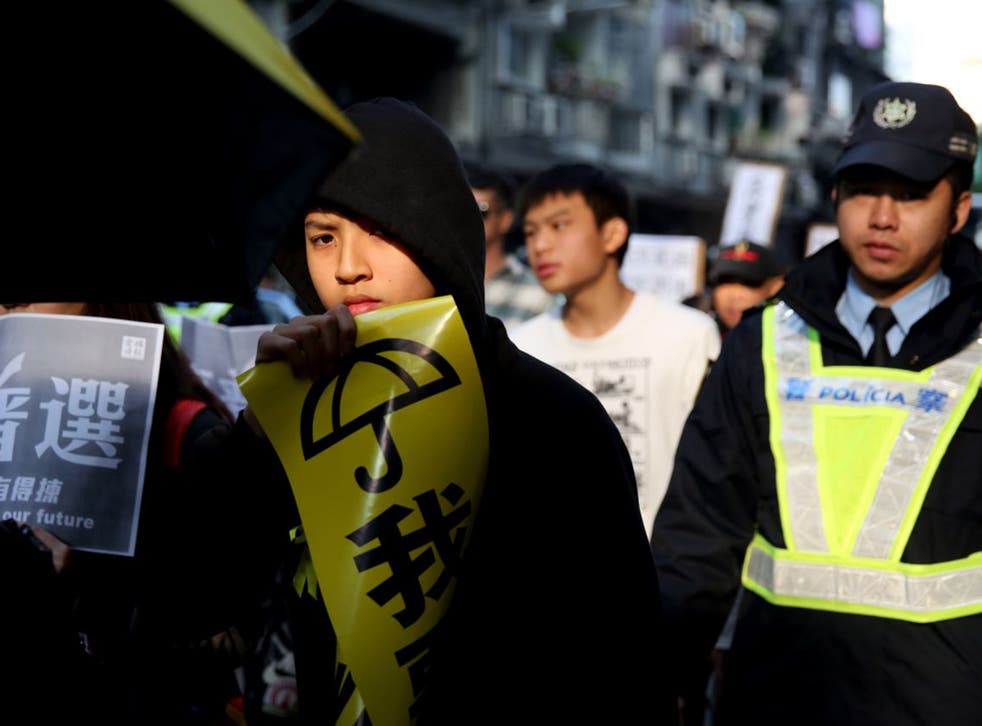 The President of China used a visit to the glitzy casino city of Macau yesterday to underline his government's rigid stance on its semi-autonomous regions, and remind citizens there that they are part of "one China".
President Xi Jinping was in the world's most profitable gambling hub to swear in its chief executive, Fernando Chui. Mr Chui was the only nominee, elected to a second consecutive term by a 400-person panel.
Like Hong Kong, Macau is a Chinese Special Administrative Region (SAR), and has been since it was returned by Portugal in 1999. Since then, said Mr Xi, "love for the motherland and love for Macau has become a prevalent value in Macau".
Pledging to give the city a pair of giant pandas to celebrate the 15th anniversary of the handover, Mr Xi used his speech to bolster the "one country, two systems" model under which both territories enjoy greater freedoms than the rest of China, but are ultimately ruled by Beijing. The model has come under fire during recent unrest in Hong Kong.
"No matter what difficulties or challenges we may encounter, they could never shake our confidence and resolve to uphold the principle and advance the practice of 'one country, two systems'," the President said, standing in front of the green Macanese flag, and a much larger Chinese one. He went on: "We must both adhere to the 'one China' principle and respect the difference of the two systems."
The only place in China where casinos are legal, the small enclave – only 30 square kilometres – generates more gaming revenue than Las Vegas. It also boasts the beautiful, Unesco-listed remains of a 16th-century Franciscan church and a similarly ancient fortress.
Hong Kong's chief executive, Leung Chun-ying also attended, and received another public show of support when Mr Xi said: "The central government will, as always, support you and the SAR government in your work." But not present were a group of pro-democracy protesters who set off from Hong Kong on Friday with a banner that read: "I want real universal suffrage, have you received the message, Xi Jinping?"
The group, armed with yellow umbrellas and including veteran legislator Leung Kwok-hung, were turned away at Macau's ferry terminal. The umbrella became the symbol of the pro-democracy movement in Hong Kong.
Chui faces a huge task diversifying Macau's one-trick economy. The glitzy main strips and brash hotels certainly give a nod to its North American rival. The Grand Lisboa hotel looms over the old town like a gigantic steel yukka plant, while the newer Cotai Strip boasts Disneyland-style entertainment complexes, and recently hosted a boxing match involving one of the sport's biggest stars, Manny Pacquiao.
Although a number of new casinos are planned in Macau, the local government is under increasing pressure from above to grow other economic sectors after a bruising year. The local casino industry has lost about $60bn (£38.4bn) in market value over the last six months.
A large chunk of the blame lies with Mr Xi. Since 2012, he has led a campaign against corruption within the Communist Party. As such, China's elite is avoiding the high-rolling and ostentatious displays of wealth on which Macau relies.
Join our new commenting forum
Join thought-provoking conversations, follow other Independent readers and see their replies