Malaysia Airlines plane crash exposes alarming flaw in airline security: over one billion flights made last year without stolen-passport check
'This is a  situation we never hoped to see,' says Interpol chief, of the millions of illicit passports in circulation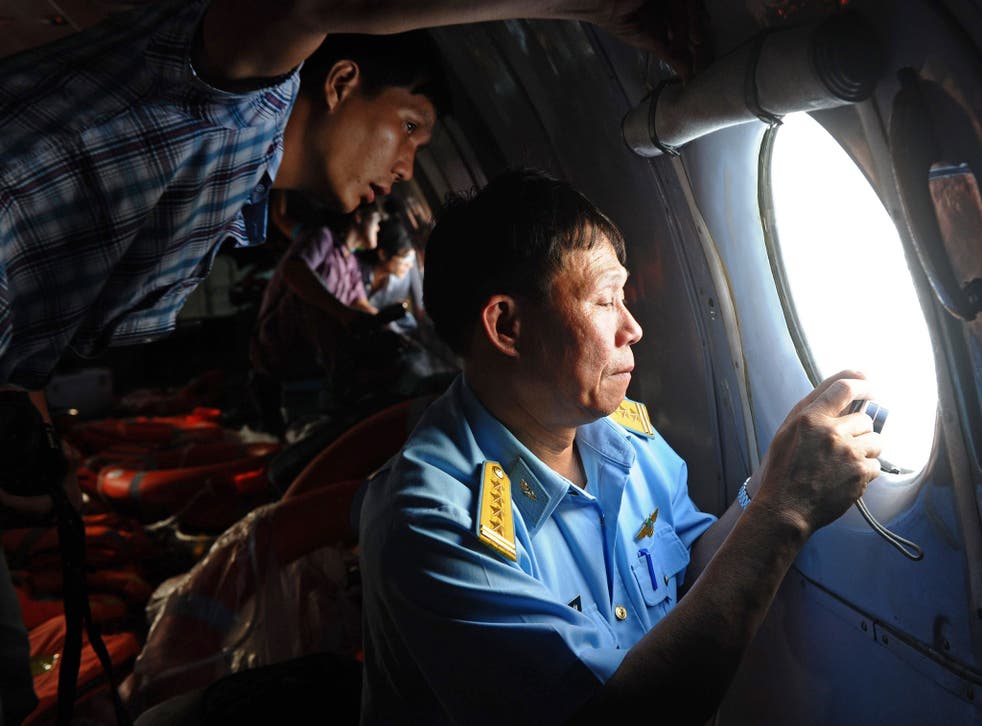 More than a billion air journeys were taken last year without the passengers' details being checked against a stolen-passport database, Interpol said on Sunday in a stinging critique of aircraft security following the Malaysia Airlines disaster.
The international police agency confirmed that at least two stolen passports, one Austrian and one Italian, were used by passengers on missing flight MH370 that disappeared over the South China Sea after taking off from Kuala Lumpur bound for the Chinese capital, Beijing, early on Saturday morning.
On Sunday, Vietnamese aircraft spotted what they suspected was one of the doors of the missing plane. Two ships from the maritime police were headed to the site about 60 miles south of Tho Chu island in the Gulf of Thailand, the same area where oil slicks were spotted on Saturday, after searchers in a low-flying plane spotted an object that appeared to be one of the plane's doors.
The two passports were stolen in Thailand, the most recent in Phuket last year. But they had not been checked by any country against the database that was set up after the 11 September 2001 attacks on the United States, making it unclear how many times they had been used. Despite a massive air search, there has been little sign of the lost aircraft that was carrying 239 on board, amid speculation that it broke up at 35,000ft. Officials said the airliner may have begun to turn back from its scheduled route before it was lost to the radar screens.
Attention turned on Sunday night to the security lapse that Interpol said was a long-running and endemic problem. "It is clearly of great concern that any passenger was able to board an international flight using a stolen passport listed in Interpol's databases," said Ronald Noble, the Secretary General of Interpol.
"This is a situation we had hoped never to see. For years Interpol has asked why should countries wait for a tragedy to put prudent security measures in place at borders and boarding gates.
"Now, we have a real case where the world is speculating whether the stolen passport holders were terrorists, while Interpol is asking why only a handful of countries worldwide are taking care to make sure that persons possessing stolen passports are not boarding international flights."
Security advisers said Sunday that there were millions of illicit passports in circulation. Some 270,000 passports belonging to Britons alone are lost or stolen every year.
Experts said that the current black-market rate for a fake passport is around £500 to £1,000. The passports were commonly faked by printing a false photo page – with the holder hoping it will never be checked. Other methods included persuading a lookalike to get a legitimate replacement passport, then paying them to allow another person to use it.
Only law enforcement agencies can check the database and Interpol was criticised on Sunday night for having failed to allow airlines to use it. If border control or immigration failed to carry out the checks, then nobody would, said security expert Tom Craig. "Anybody who needs to do a criminal check should be able to do it," he said. "Whether your passport is properly checked depends on where you are."
Interpol said on Sunday night that it had begun a study which would allow banks, airlines and hotels to use the database. The extent and timing of that study was not clear.
The list of passengers issued by the airline included the names of two Europeans, Austrian Christian Kozel and Italian Luigi Maraldi, who were not on the plane. The men who used their passports had bought their tickets together from a travel agent in Pattaya, Thailand, and were due to fly on to Europe from Beijing.
The onward journey meant that they did not have to apply for a Chinese visa and undergo further identity checks. Mr Noble has previously warned of the threat from lax checks of passports. He told The Independent in 2011 that nearly all EU members were failing to make checks against the agency's database, which has 40 million entries.
He warned that basic steps were not being taken which "could lead to another 11 September, another 7 July [the 2005 London bombings], another 11 March in Madrid".
The United States, Britain and the United Arab Emirates carry out more checks than anywhere else in the world, making up more than half of the 800 million checks every year, according to Interpol.
"For the sake of innocent passengers who go through invasive security measures... in order to get to their destination safely, I sincerely hope that governments and airlines worldwide will learn from the tragedy of missing flight MH 370 and begin to screen all passengers' passports," said Mr Noble.
Join our new commenting forum
Join thought-provoking conversations, follow other Independent readers and see their replies