Marital rape 'cannot be applied in the Indian context', says country's minister for women
The claim comes despite government plans to criminalise marital rape last year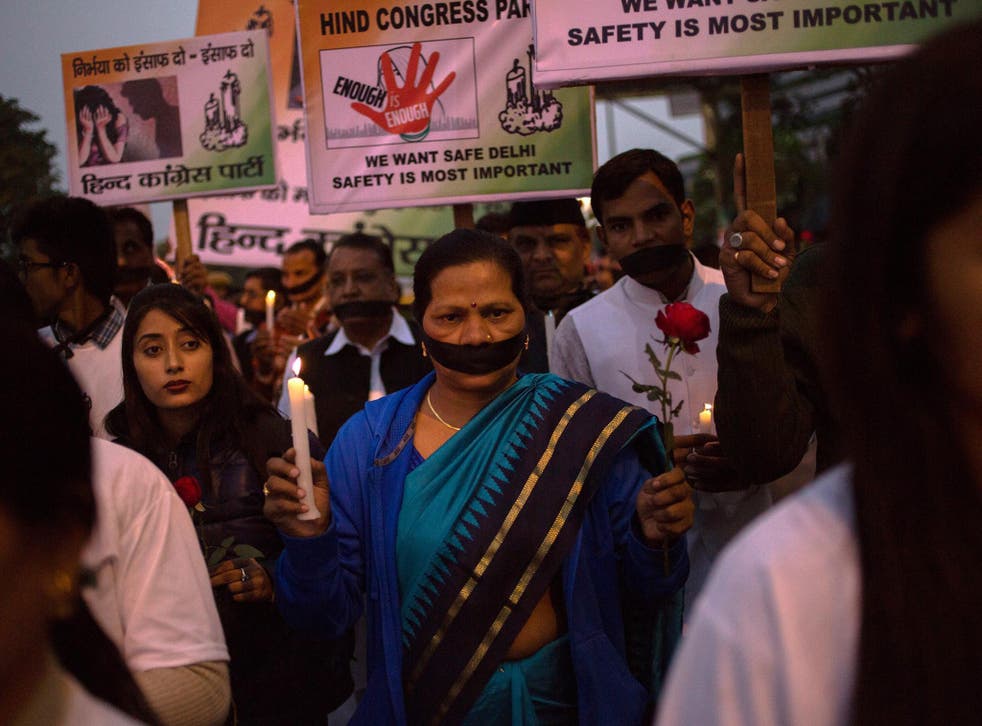 The Indian government has said the concept of marital rape "cannot be applied in the Indian context", despite laying out plans to introduce legislation to criminalise it last year.
Maneka Gandhi, Minister for Women and Child Development in India, said in a written statement on Thursday that marital rape could not be criminalised in India because of factors including "level of education and illiteracy, poverty, social customs and religious beliefs".
She added that it was due to the "mindset of society to treat the marriage as a sacrament".
In December 2015 the Indian government laid out plans to introduce "comprehensive" legislation to criminalise marital rape.
But the minister of state for home affairs stated at the time that the government would wait for a Committee Report to offer "appropriate suggestions" before any action could be taken.
Ms Gandhi's claim that marital rape cannot be applied in the India is a reiteration of a statement made by the Home Affairs Minister in response to calls from the United Nations to criminalise rape within marriage in May 2015.
Under current Indian law (Section 375 of India's Penal Code 1860), "sexual intercourse or sexual acts by a man with his own wife, the wife not being under fifteen years of age, is not rape".
According to the United Nations Population Fun, 75 per cent of men in India expect their wives to agree to sex.
India protests against sexual violence

Show all 20
Multiple Indian administrations have declined to amend the country's rape law despite directives to do so by the judiciary, as well as international organisations and women's rights groups in the country.
The campaign for criminalising sexual assault in India has faced opposition from men's rights activists and traditionalists who see it as an attempt to undermine the legal provisions of "vulnerable men".
Marital rape became illegal in the UK in 1991 and was criminalised in all 50 US states by 1993. It remains legal in 49 countries, including India and China.
Join our new commenting forum
Join thought-provoking conversations, follow other Independent readers and see their replies