May Myat Noe speaks out: Runaway Burmese beauty queen says she won't give back £60,000 crown until South Korean organisers apologise
The Miss Asia Pacific World pageant winner denies claims she accepted free breast implants as part of efforts to boost her into super-stardom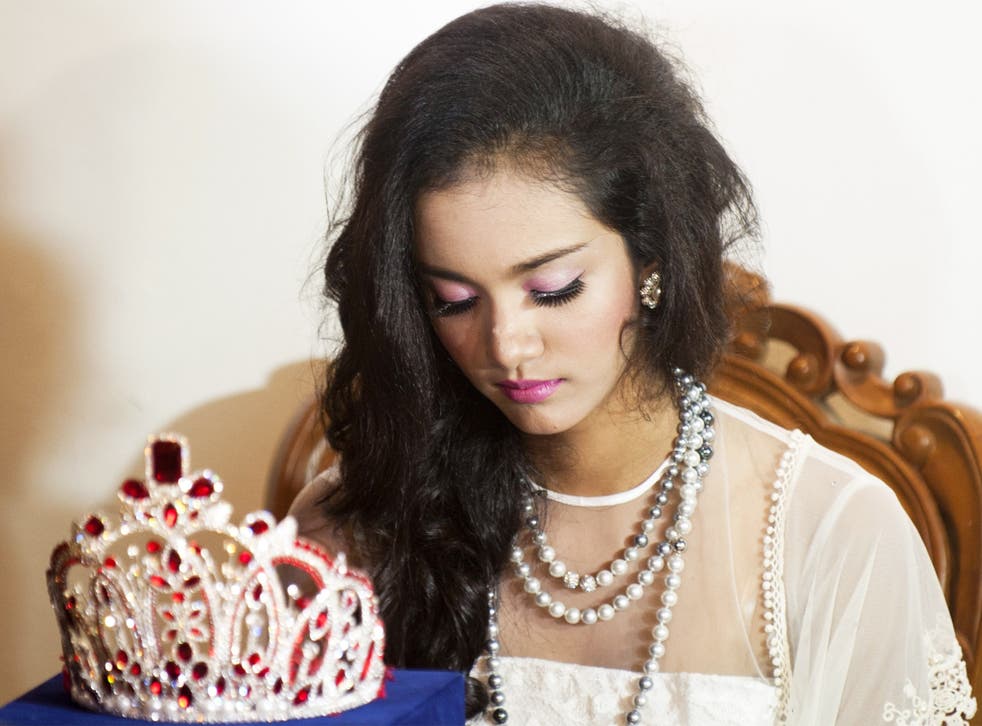 A dethroned beauty queen has refused to return her bejewelled $100,000 (£60,600) crown until pageant organisers apologised for calling her a liar and a thief.
May Myat Noe, the first winner of an international beauty contest to come from Burma, hit back at accusations that she had accepted breast implants from the organisers of the Miss Asia Pacific World beauty pageant.
At a packed press conference, Ms Noe claimed the pageant lied about her age, saying she was 18 instead of 16, and denied allegations from David Kim, director of media for the South Korea-based Miss Asia Pacific World, that she had been provided with free plastic surgery as part of efforts to boost her into super-stardom.
Mr Kim said Ms Noe was stripped of her title last week because she was dishonest and unappreciative, and that she ran off with her tiara after learning of the decision.
Ms Noe said she had not intended to steal the crown, but was not going to give it back without a "sorry", not just to her, but also to Burma.
"I'm not even proud of this crown," she said after opening a blue box and placing the tiara on the table in front of her. "I don't want a crown from an organisation with such a bad reputation."
The Miss Asia Pacific World pageant, now in its fourth year, is no stranger to controversy. In 2011, Welsh representative Amy Willerton and several other contestants alleged that the contest had been fixed after a woman representing Venezuela was apparently named runner-up of the talent round before competing.
The argument with organisers – captured on video and uploaded to YouTube under the title "Confessions of a Beauty Queen" – was widely circulated.
Some of the contestants also accused officials of asking the women for sex in return for higher placement, and alleged the police called in to investigate the allegations were bribed. Those allegations were denied. "It is not true that the girls were sleeping with the organisers," Mr Kim said. "It was just rumours."
Burma, which only recently emerged from a half-century of military rule, started sending contestants to international pageants again in 2012.
AP
Join our new commenting forum
Join thought-provoking conversations, follow other Independent readers and see their replies