MH370 search: Malaysia Airlines-branded hand towel washed up on Australian coast could be linked to missing flight
But experts say the discovery is unlikely to aid them with discovering the wreckage of the plane, now lost for more than a year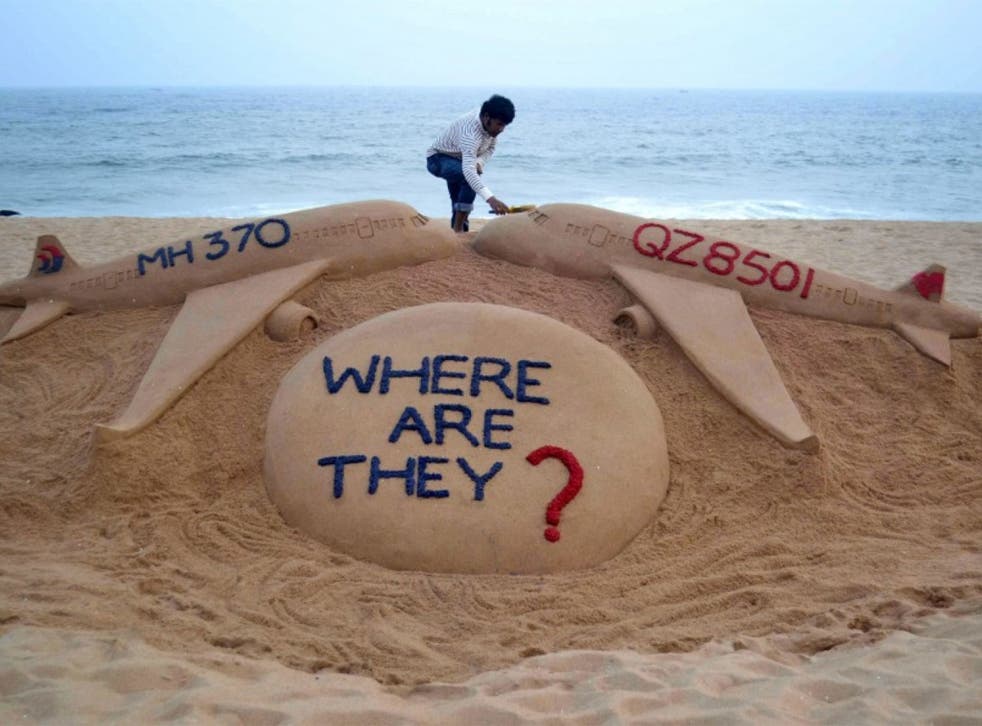 The discovery of a Malaysia Airlines branded hand towel still in its packaging has sparked renewed hopes of a significant development in the search for MH370 on the Australian coast.
The small paper towel was discovered by a couple walking along the beach around 200km north of Perth in Western Australia, Nine News reported, and was sent to Canberra for testing.
But while it could potentially be the first and only item of debris found from MH370 since the plane and all 239 people on board vanished on 8 March last year, investigators have played down its significance.
Though first reported this week, Cervantes residents Kingsley and Vicki Miller actually discovered the hand towel in July 2014, four months after the flight went missing, and Australian Transport Safety Bureau officials said it was unlikely to be much use finding the Boeing 777 itself.
An ATSB spokesperson told the Sydney Morning Herald: "A 6cm x 8cm moist towelette in wrapping branded with the Malaysia Airlines logo was found at Thirsty Point on 2 July 2014. It was handed in to the WA police.
"It is unlikely, however, that such a common item with no unique identifier could be conclusively linked with MH370."
The fervour with which the discovery of such a small object has been reported is testament to the lack of information and solid progress made with aviation's greatest mystery more than 12 months on.
The first comprehensive report into the incident was published on Sunday, but revealed not a single clue as to why the plane might have gone so far off its course from Kuala Lumpur to Beijing and ended up, as flight data suggests, in the southern Indian Ocean.
In pictures: Theories that could explain what happened to MH370

Show all 14
Australia and Malaysia are leading the search effort, and Prime Minister Tony Abbott said at the weekend that while the operation "can't go on forever", leads will continue to be followed up.
"We've got 60,000 square km [of ocean] that is the subject of this search," he told reporters. "If that's unsuccessful, there's another 60,000 square km that we intend to search and, as I said, we are reasonably confident of finding the plane."
Join our new commenting forum
Join thought-provoking conversations, follow other Independent readers and see their replies