Mind the gap! Commuters in Japan push 30,000kg train carriage off trapped woman
She escaped serious injury and train left station just eight minutes after the incident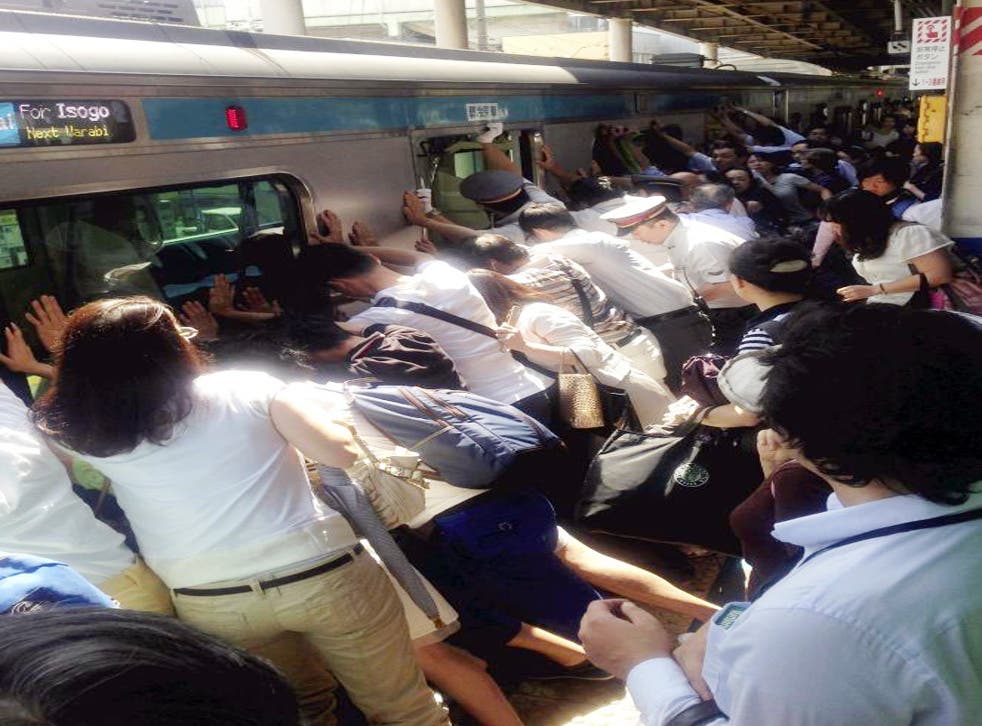 While many people never speak to their fellow commuters, one woman in Japan owes a great deal to hers after being freed from beneath a 30,000 kg train when fellow passengers pushed it off her.
The woman in her 30s was getting off a train in Saitama, north of Tokyo, when she fell down the gap between it and the platform.
Around 40 passengers along with staff from the train operator JR East rushed to her assistance, pushing the train just enough to free the woman.
Takashi Tsukahara, a spokesman for JR East, said that train carriages are able to sway slightly from side to side to absorb the train's movements.
A loud cheer went up as the woman was pulled free. She was not seriously injured and the train continued on its journey just eight minutes later.
Join our new commenting forum
Join thought-provoking conversations, follow other Independent readers and see their replies