Missing Malaysia Airlines Flight MH370: Opposition leader Anwar Ibrahim says government is concealing information
Ibrahim claims handling of investigation is 'clearly suspect' and 'critical information' surrounding the plane's disappearance is missing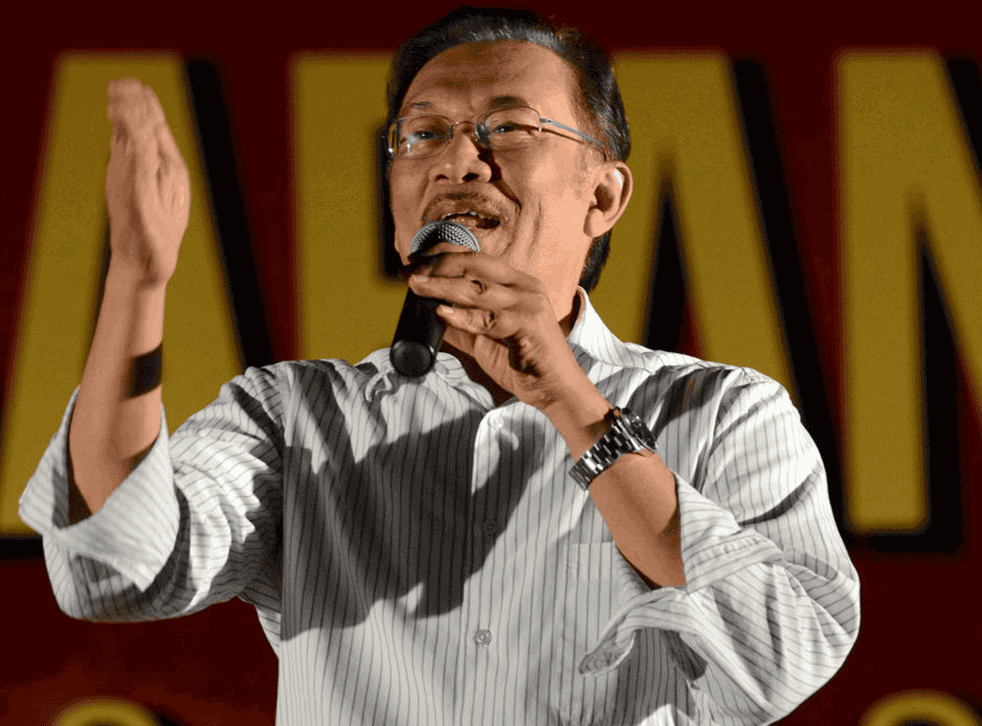 The Malaysian government has deliberately concealed information concerning the missing Malaysia Airlines flight, Anwar Ibrahim, the country's main opposition leader, has claimed.
Mr Ibrahim, who knew one of the pilots of the Boeing 777 personally, said the handling of the MH370 investigation was " clearly suspect" and claimed "information critical to our understanding" is missing.
In an interview with The Telegraph , Mr Ibrahim slammed Malaysian authorities and called for an international committee to take over the investigation because "the integrity of the whole nation is at stake".
He indicated it was even possible there could have been complicity by authorities on the ground over what happened to the plane after it disappeared on 8 March en route to Kuala Lumpur from Beijing with 239 people on board.
The search for missing Malaysia Airlines plane

Show all 115
The politician told the newspaper that when he was the country's finance minister in 1994 he personally authorised the installation of "one of the most sophisticated radar" systems in the world, based near the South China Sea and covering Malaysia's mainland and east and west coastlines.
The radar would have instantly detected the Boeing 777 as it travelled east to west across "at least four" Malaysian provinces, he said, describing the fact that the plane was not spotted by the sophisticated radar immediately after it changed course as "not only unacceptable but not possible, not feasible".
His accusations came as a high-tech US Navy pinger locater was deployed in the race against time to find the black box from the missing Malaysia Airlines flight MH370, just days before its batteries are due to run out.
Two ships with sophisticated equipment are searching underwater in a remote stretch of the Indian Ocean in an operation led by the Joint Agencies Coordination Centre (JACC).
The pingers on the plane's black box transmit signals for about 30 days after a crash – giving search teams just days to find the recorder and potentially discover what happened to the jetliner.
Join our new commenting forum
Join thought-provoking conversations, follow other Independent readers and see their replies