Mount Everest moved an inch and changed direction because of the Nepal earthquake
Satellite data also showed that the peak has shrunk by 2.5cm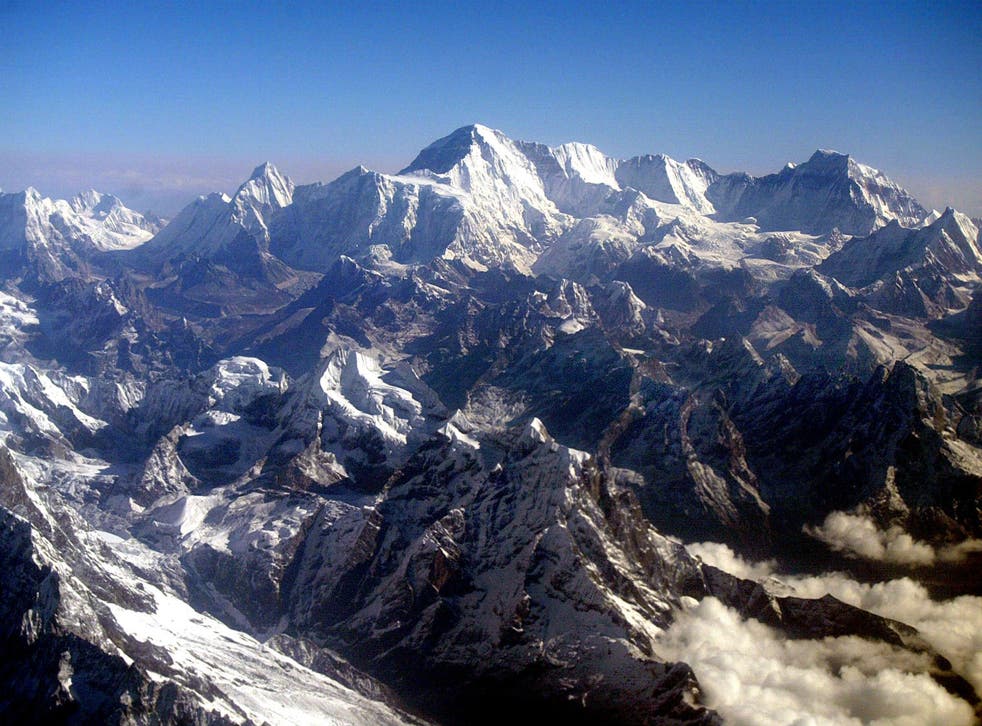 Mount Everest has moved 1.2 inches (3cm) - and changed direction - because of the Nepal earthquake, according to a geological survey by the Chinese government.
It's easy to forget that world's highest peak is moving, both laterally and horizontally. That process has been affected by the 7.8-magnitude earthquake, according to research reported in the state-run China Daily newspaper.
According to research by the Chinese government's National Administration of Surveying, Mapping and Geoinformation, the mountain has moved 3cm to the south-west since the quake, AFP reported.
In the decade to April, Everest, which straddles the China-Nepal border, had moved 40cm north-east at a rate of 4cm per year, as well as rising 3cm.
Satellite data released by the European Space Agency showed last month that Everest shrunk by almost exactly an inch (2.5cm) as a result of the quake.
Eighteen people died in an avalanche caused by the earthquake, on 25 April. More than 8,700 people died in Nepal in that tremor and another one- which did not move the mountain - on 12 May.
Meanwhile, avalanches in Nepal's northern mountains have injured five army rescuers and forced the suspension of a search for bodies in a trekking village that was buried by a landslide during the April earthquake.
The avalanches swept the Langtang Valley, around 35 miles from the capital Kathmandu, on Monday.
Additional reporting by Associated Press
Powerful earthquake hits Nepal

Show all 44
Join our new commenting forum
Join thought-provoking conversations, follow other Independent readers and see their replies