Man calls airport to claim woman is carrying bomb 'after she refuses to marry him'
Woman tells police he threatened her and told her not to leave him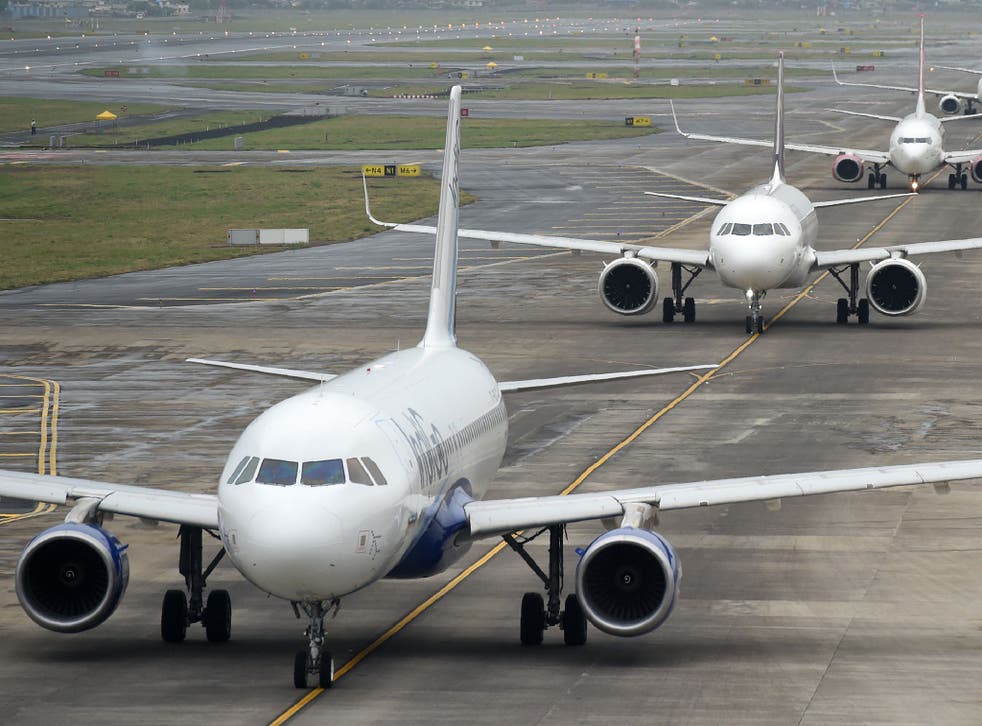 A man has been arrested after allegedly making a hoax bomb call at Mumbai's international airport in India.
Police said Qutubudin Hatimbhai Shahiwala, 28, called Chhatrapati Shivaji International Airport to say a 26-year-old Yemeni woman was carrying a bomb in her bag around 1am on Saturday.
Shahiwala made the claim after the woman rejected his marriage proposal, the Hindustan Times reported.
When she reached the airport for her 5am flight to Yemen, she was detained and searched by authorities, who found nothing.
World news in pictures

Show all 50
"Nothing was found in her bag. She was allowed to leave after due inspection," assistant inspector Jayant Gangawane told the Indian Express.
The woman told the authorities she was being threatened by Shahiwala, who had warned her not to leave him or he would cause trouble.
She helped confirm the number used to make the hoax was his.
The police then went to Shahiwala's home and took him into custody on Sunday.
Shahiwala reportedly met the woman online several months ago and had been chatting to her on WhatsApp.
He claimed he was a wealthy businessman, but when she visited Mumbai with her father and agreed to meet Shahiwala, she found out he was a mechanic.
After turning down his marriage proposal, she left for the airport, with Shahiwala making the hoax call before she arrived.
He has been remanded in police custody under criminal intention and inciting public fear sections of the Indian Penal Code.
Join our new commenting forum
Join thought-provoking conversations, follow other Independent readers and see their replies