Leading Muslim feminist hits back after sex-positive article censored in Pakistan
'I am an Egyptian, Muslim woman who waited until she was 29 to have sex and has been making up for lost time,' says Mona Eltahawy
Will Worley
Tuesday 10 May 2016 23:49 Comments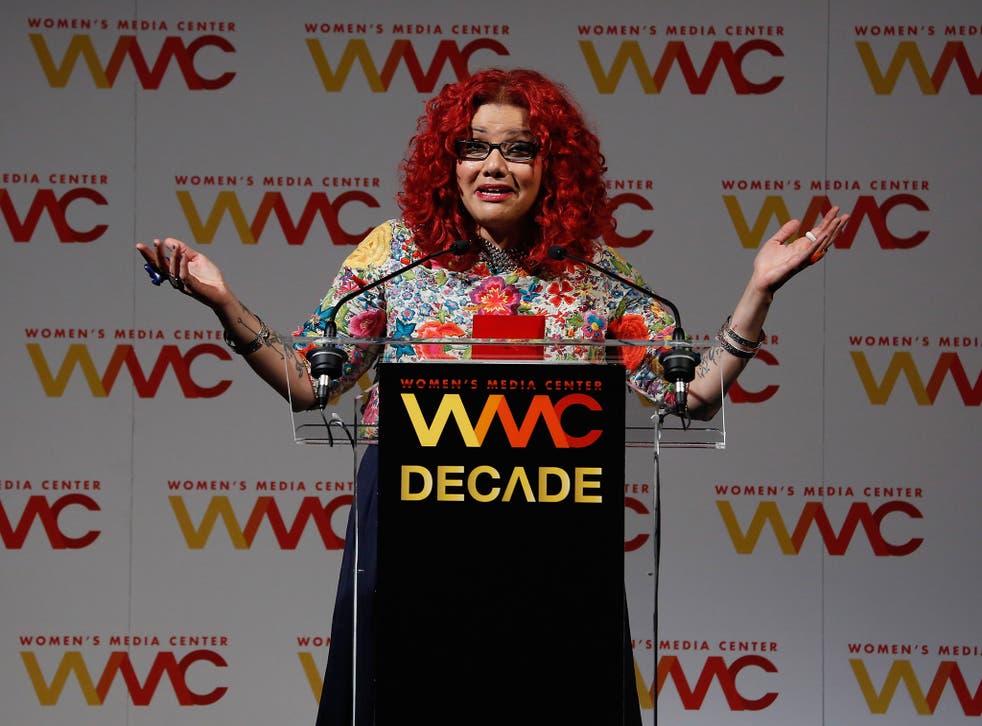 A female Muslim writer has hit back after her article on sex and religion was censored by a Pakistani newspaper.
The Karachi-based Express Tribune was due to run the sex-positive opinion piece entitled 'Sex talk for Muslim women', written by award-winning author, Mona Eltahawy. It first appeared in the New York Times, but the Pakistani newspaper was wary of running such a "controversial" article.
Pakistan is a highly conservative country and suffers deep-rooted problems with gender inequality and violence against women.
The article dealt with the suppression of female sexuality in religious cultures in the Middle East and elsewhere, and the lack of dialogue surrounding the issue. Ms Eltahawy was not aware of it being censored anywhere else.
"I am not a cleric, and I am not here to argue over what religion says about sex," Ms Eltahawy wrote. "I am an Egyptian, Muslim woman who waited until she was 29 to have sex and has been making up for lost time.
World news in pictures

Show all 50
"My upbringing and faith taught me that I should abstain until I married. I obeyed this until I could not find anyone I wanted to marry and grew impatient. I have come to regret that it took my younger self so long to rebel and experience something that gives me so much pleasure."
She cited numerous examples of other women feeling a similar way in other countries around the world.
However, the Express Tribune, which is partnered with the International New York Times, chose not to run the piece. Instead, the space it should have filled on the page was left blank, although the piece could be viewed online in Pakistan.
A senior source at the newspaper said the publication "can't afford to publish such controversial articles about Islam", the Guardian reported. The offices of the liberal newspaper have previously been targeted by the Pakistani Taliban and the publication has self-censored on occasion in the past.
In response, Ms Eltahawy said the censorship was an example of how much of Pakistani society believes "a woman who disobeys and who openly claims sexual liberation and pleasure is dangerous and must be silenced".
Ms Eltahawy defended her article, saying: "Sex is happening, but shrouded in taboo and shame… As women of colour and women of faith, we need to see women who look like us. Sex positivity isn't the domain just of white feminism."
She also referenced award-winning film director Sharmeen Obaid Chinoy, whose 2012 documentary on acid attacks, Saving Face, won her international acclaim.
"So many Pakistanis attacked her for making Pakistan 'look bad'", Ms Eltahawy said, "And not enough attacked what is actually making Pakistan look bad: men who are ready to kill women for daring to believe they have the right to consent and agency over their bodies."
In 2015, there were more than 1,000 'honour crimes' committed against women in Pakistan, according to the Human Rights Commission of Pakistan, which also recorded the gang rapes, kidnapping, acid attacks, amputations, burnings and suicides of women.
Register for free to continue reading
Registration is a free and easy way to support our truly independent journalism
By registering, you will also enjoy limited access to Premium articles, exclusive newsletters, commenting, and virtual events with our leading journalists
Already have an account? sign in
Join our new commenting forum
Join thought-provoking conversations, follow other Independent readers and see their replies