Nepal earthquake: British newly-weds on Mount Everest give eye witness account of avalanche - 'Get out your f****** tents, grab your ice axes!'
Alex Schneider and Sam Chappatte have been blogging about their climb up the mountain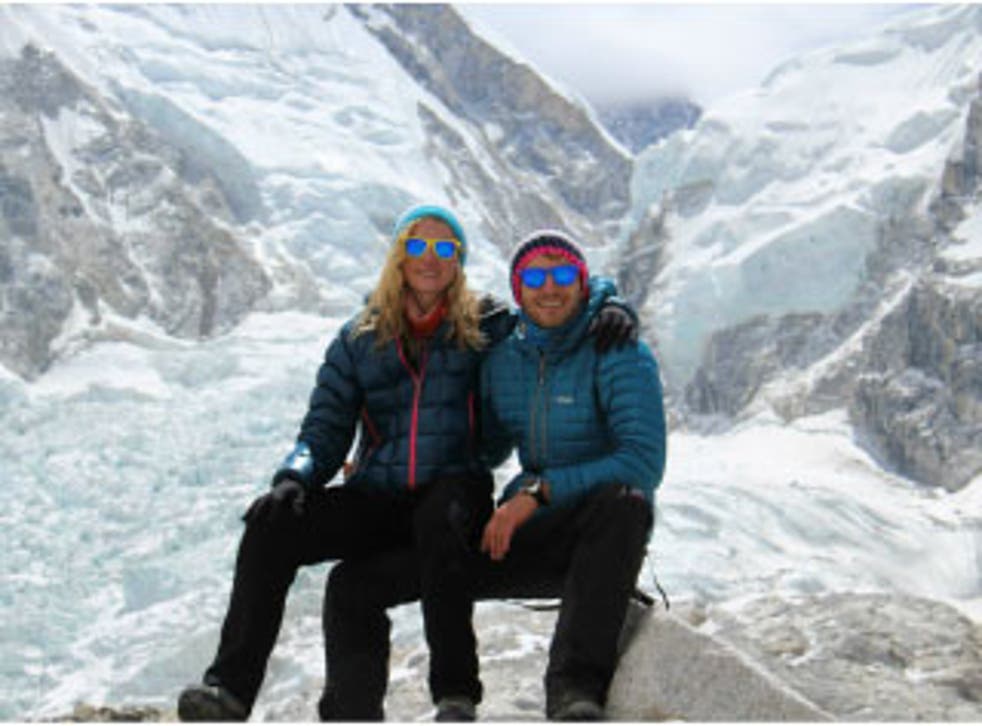 A newly-wed British couple climbing Mount Everest have spoken of their experience of surviving the avalanche triggered by the 7.9 magnitude earthquake in Nepal.
Alex Schneider and Sam Chappatte have been blogging about their journey up the mountain. They have stated that they safe, though the avalanche itself is known to have killed at least 17 people and is being called the worst disaster in Mount Everest's history.
In a post entitled "Yesterday was very scary," the couple wrote: "The earthquake hit about 30 minutes after we had crossed the icefall yesterday morning and found our tents.
"The ground started shaking violently but before we could react Dan [a member of the climbing group] was shouting 'Get out of your f****** tents, grab your ice axes!'
Powerful earthquake hits Nepal

Show all 44
"We staggered out to see an avalanche coming straight at us."
The couple recounted how a blast of wind knocked them both down, though they were able to get up and run to shelter behind some tents, anchoring themselves with their axes.
They described how one of their team was knocked down "and pivoted on his axe" with the force of the wind.
"No one knows how bad the damage of the icefall route down is yet, but we have heard that our part of Basecamp has been flattened," they added, but made it clear that aid had started to reach those on the mountain and they have food.
"Helicopters have been in to pick up the sick and injured. We're OK. We've got food and the sherpas are being amazing. We're OK," they wrote.
Friends have been leaving comments on their blog expressing their happiness that the couple are safe.
The first group of survivors were flown to Nepal's capital on Sunday and taken to hospitals. Reports suggest that none of these people have life threatening injuries.
Twenty-two of the most seriously injured people are understood to have been taken by helicopter for treatment in the village of Periche on Saturday, but bad weather and communications were hampering helicopter flights, said Ang Tshering of the Nepal Mountaineering Association.
Later on Sunday, a plane carrying 15 injured people arrived in the capital, Kathmandu, from Lukla, home of the closest airport to Mount Everest. Officials refused to provide details on their conditions, but most appeared to have broken bones or other treatable injuries.
Join our new commenting forum
Join thought-provoking conversations, follow other Independent readers and see their replies