Nepal earthquake: Google employee killed in Everest avalanche received inspiring letter before his expedition
Dan Fredinburg had been navigating the area for Google Maps when the massive earthquake struck Nepal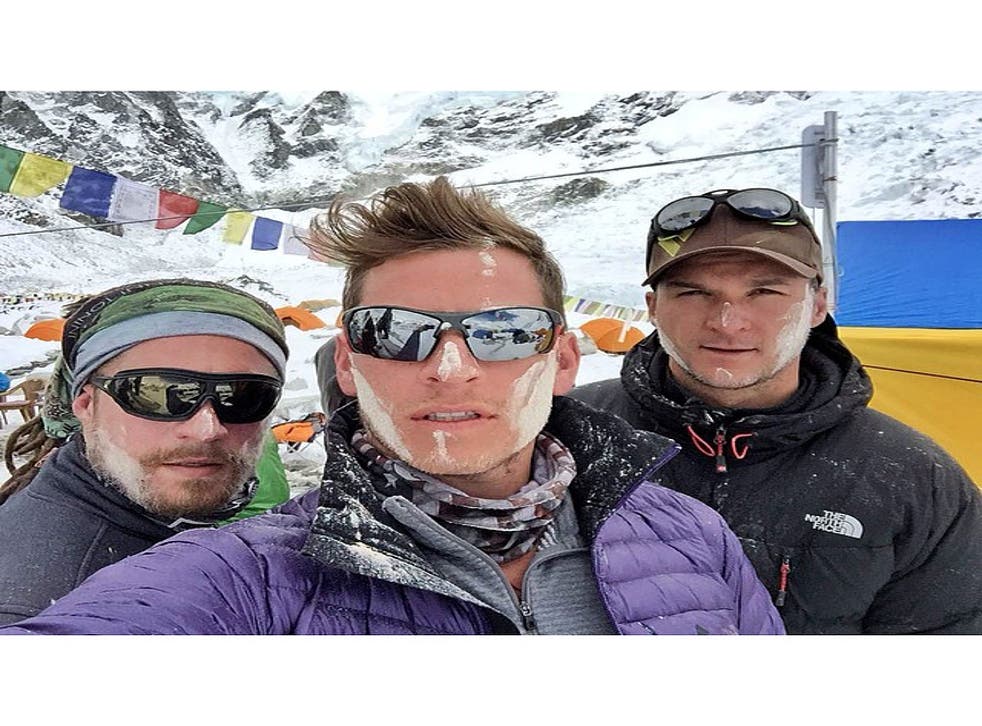 One of the Everest climbers who died in an avalanche triggered by the Nepal earthquake was given an inspiring letter from a friend to encourage him on his expedition.
Dan Fredinburg, a Google engineer from California, had been navigating the area for Google Maps when the massive earthquake struck Nepal on 25 April, causing a wall of ice and rock to collapse onto the Everest base camp.
Fredinburg, who was 33-years-old, was one of three Americans killed by the avalanche, with 17 in total believed to have died on Everest.
He had been given several messages by his girlfriend before he left for the expedition, but it is not known if he had a chance to read them.
His friend Max Stossel posted a picture of his letter alongside a tribute.
"Dan (dan dan dan)
You must be really high up for this written Echo (echo echo). Everyone you know and love is eventually going to die (die die die). When we do, we leave behind our stories.
Thank you for pushing the human race to be greater, more daring, and to truly live life rather than survive it (it it it).
I love you, brother. Please return safely with stories (stories stores).
And even if you don't... We'll all be horrified, saddened, and heartbroken, that we can't create new stories with you but we'll also know that you've already lived the equivalent of at least 100 lifetimes.
You are a f****** champion.
Safe, wonderful & breathtaking journey.
Love,
Max Stossel (ossel ossel)"
Google said it has launched its "person finder" tool for Nepal to help people find loved ones in the aftermath of the quake and "is working to get updated satellite imagery to aid in the recovery effort".
Powerful earthquake hits Nepal

Show all 44
Google also pledged $1 million in aid relief for victims of the earthquake.
A CrowdRise page has been set up in Dan's name to raise money for OrphanGift, which provides aid to children affected by the disaster in Nepal. So far the page has raised over $40,000.
Join our new commenting forum
Join thought-provoking conversations, follow other Independent readers and see their replies