Is this the new China? First lady Peng Liyuan sang for troops after Tiananmen Square massacre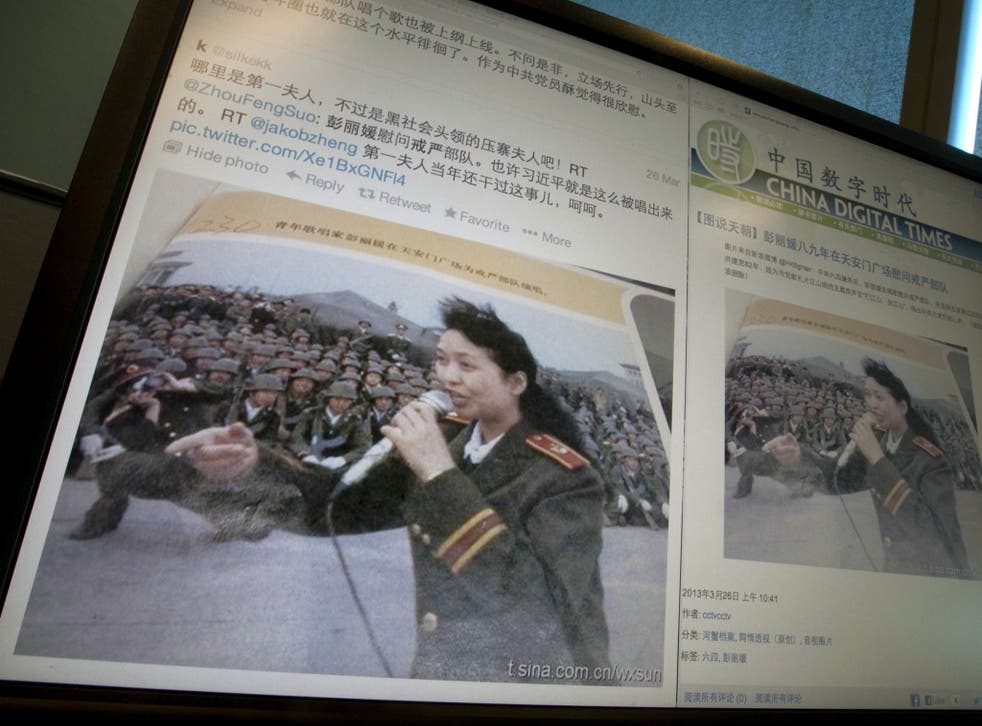 With her sharp suits and well-coiffed hair, Peng Liyuan looks like the embodiment of a softer, kinder China – so when a photograph of China's new first lady serenading martial-law troops after the 1989 Tiananmen Square massacre flickered across cyberspace this week, it was swiftly scrubbed from China's internet.
The photograph of Peng, in uniform with her windswept hair tied back in a ponytail as she sings to rifle-toting troops fresh from a crackdown on pro-democracy protesters, is a stark contrast to the demure international image she has cultivated since her husband, President Xi Jinping, acceded the Chinese leadership at the end of last year.
Human rights campaigners claimed that the picture shows that however much of a makeover China's Communist leaders try to pull off, "this is the same party".
But despite being picked up internationally, the picture is unlikely to cause much of a stir within China, where Ms Peng is a renowned singer of patriotic odes, and frequently sports military fatigues as she belts out nationalist anthems.
Join our new commenting forum
Join thought-provoking conversations, follow other Independent readers and see their replies