North Korea and South Korea 'agree deal to defuse tensions'
The neighbouring countries had been in talks amid a growing rift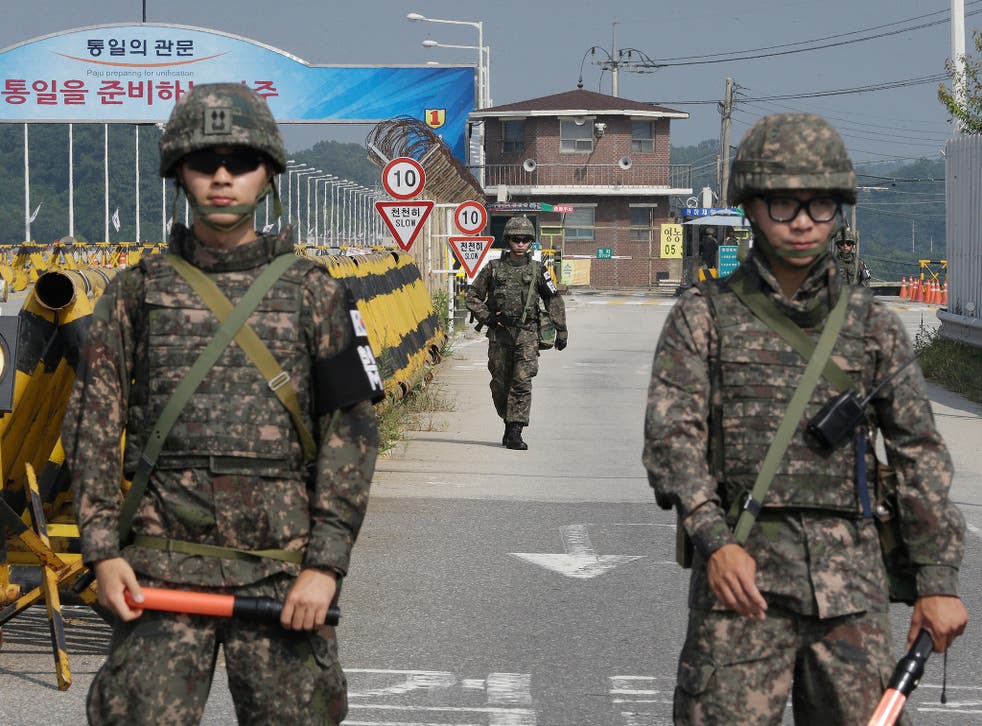 North Korea and South Korea have reportedly reached an agreement to defuse mounting tensions between the countries.
Yonhap News Agency reported that a deal between the neighbouring states would be announced at 2am (6pm UK time).
It said South Korea had agreed to halt anti-North Korea broadcasts on the countries shared border, on the condition of "no abnormal situations".
Both administrations will also push for families separated by the Korean War to be reunited in September, with the Red Cross to supervise talks.
It comes after Kim Jong-un's North Korea deployed amphibious landing craft in a illustration of the worsening dispute.
The leader had declared a "quasi-state of war" - which will be lifted under the terms of the deal.
Pyongyang has also reportedly said it regrets the injuries caused to two South Korean soldiers after landmines exploded in the demilitarised zone on the border.
It had earlier emerged that North Korea had scrambled its two other core tools of "infiltration" - special artillery troops and a flotilla of around 50 submarines.
The talks were the second round of negotiations which started on Saturday after events at their heavily guarded border pushed them to the brink of a possible military confrontation.
Join our new commenting forum
Join thought-provoking conversations, follow other Independent readers and see their replies