North Korea launches four ballistic missiles into sea as Japan decries 'new kind of threat'
The missiles are said to have launched from the Tongchang-ri region near the North's border with China, flying about 620 miles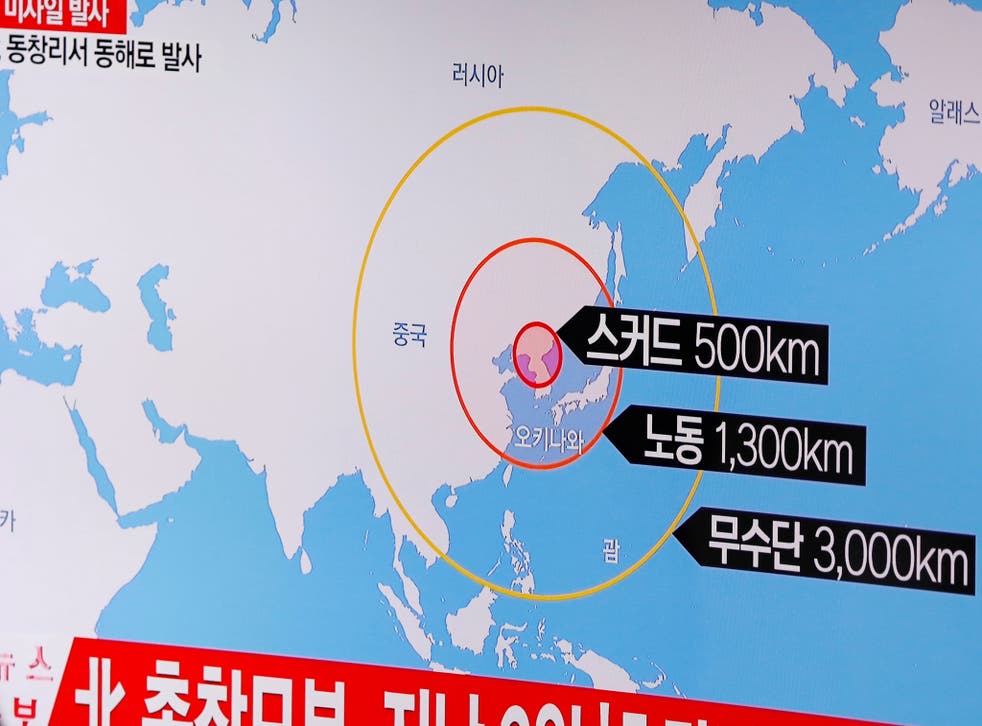 North Korea has fired four ballistic missiles, three of which have landed as close as 190 miles to the Japanese coast, the latest in a series of provocative tests by the reclusive state.
"Multiple ballistic missiles" were launched from the Tongchang-ri region near the North's border with China and flew about 620 miles (1,000 km), South Korean military officials said.
Japanese prime minister Shinzo Abe said the latest firing shows that North Korea has become "a new kind of threat"
"South Korea and the United States are conducting a close-up analysis, regarding further information," South Korea's Office of Joint Chiefs of Staff said in a statement. The US military did not immediately comment
South Korea's acting president Hwang Kyo-ahn said Seoul should swiftly complete the deployment of a US anti-missile defence system the launch.
"We should quickly finish the deployment of THAAD (Terminal High Altitude Area Defense) and acquire a defence system against North Korea's nuclear missiles," said Hwang in opening remarks while presiding over a National Security Council meeting after the North's latest provocation.
Japanese officials described the launches as a grave threat and said they lodged "strong protests" with nuclear-armed North Korea.
"The launches are clearly in violation of Security Council resolutions. It is an extremely dangerous action," Mr Abe said in parliament.
World news in pictures

Show all 50
North Korea had threatened to take "strong retaliatory measures" after South Korea and the United States began annual joint military drills on Wednesday that test their defensive readiness against possible aggression from the North.
North Korea criticises the annual drills calling them preparation for war against it.
Last year, North Korea fired a long-range rocket from Tongchang-ri that put an object into orbit. The launch was condemned by the United Nations for violating resolutions that ban the use of missile technology.
North Korea test fired a new type of missile, known as the Pukguksong-2, into the sea early last month, and has said it will continue to launch new strategic weapons.
"Not only Pukguksong-2 but newer independent strategic weapons will fly high vigorously in the sky off the ground as long as the United States and the puppet regime are going ahead with their nuclear threat to us and an exercise for invasion war against the North," North Korea's Rodong Sinmun newspaper, the mouthpiece of the ruling Workers' Party said in a commentary last week.
Last month's test was the first since US President Donald Trump was elected.
Reuters and Associated Press
Join our new commenting forum
Join thought-provoking conversations, follow other Independent readers and see their replies