North Korea says Trump's terror sponsor label is a 'serious provocation'
Pyongyang warns decision makes it more committed to nuclear missile programme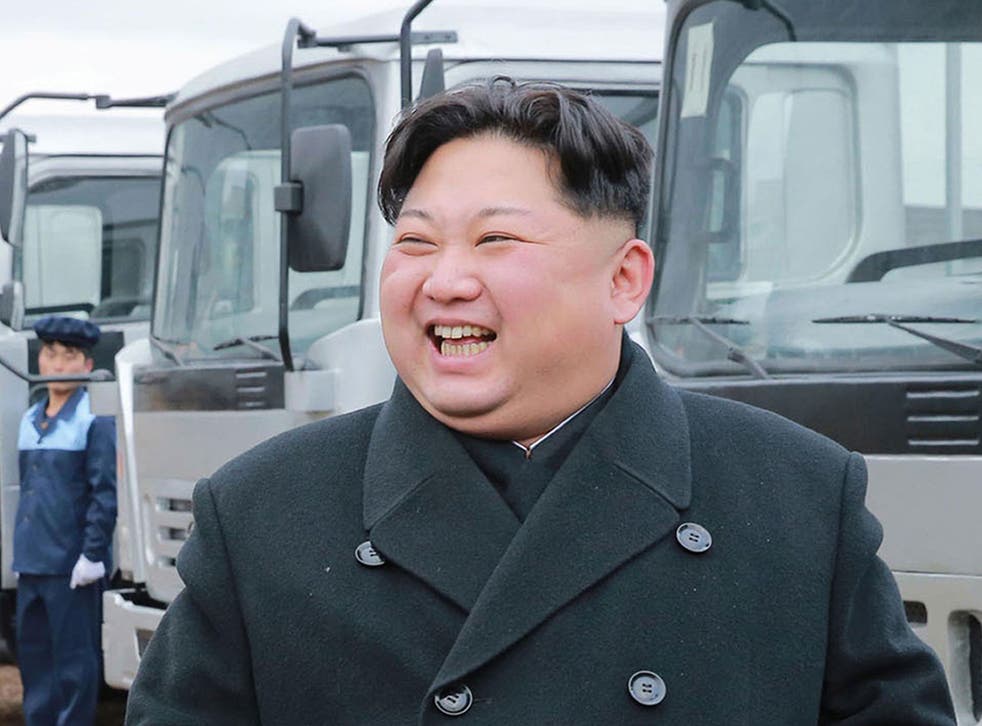 Donald Trump's decision to label North Korea a state sponsor of terror is a "serious provocation" that will only serve to make Pyongyang more committed to working on its nuclear arsenal, a senior official has warned.
The US President announced on Monday that the North would join Iran, Sudan and Syria on a list of countries that have "repeatedly provided support for acts of international terrorism".
The move triggered sanctions including restrictions on US foreign assistance and a ban on defence exports and sales.
North Korea reacted on Wednesday by calling it a "serious provocation and violent infringement" of the communist regime.
State media outlet KCNA accused the US of having "openly revealed to the whole world its intention to destroy our ideology and system by using all kinds of means and methods".
"Our army and people are full of rage and anger toward the heinous gangsters who dared to put the name of our sacred country in this wretched list of 'terrorism' and are hardening their will to settle all accounts with those gangsters at any time in any way," it said.
A spokesman for the foreign ministry denied in an interview with KCNA that his government engaged in any terrorism, saying the designation was "just a tool for American-style authoritarianism that can be attached or removed at any time in accordance with its interests".
The official said Pyongyang was now more committed than ever to its nuclear missile programme, with the North already having conducted its most powerful nuclear test earlier this year, as well as testing a pair of intercontinental ballistic missiles that could potentially reach the US mainland.
Kim Jong-un inspects weapon North Korea says is powerful hydrogen bomb

Show all 6
Referring to North Korea by the initials of its official name, the Democratic People's Republic of Korea, he said: "As long as the US continues with its anti-DPRK hostile policy, our deterrence will be further strengthened.
"The US will be held entirely accountable for all the consequences to be entailed by its impudent provocation to the DPRK."
KCNA later published a separate statement attributed to a spokesman of the Korea Asia-Pacific Peace Committee, a North Korean state organisation, which said the move by "old lunatic Trump" has caused the North Korean army and people to explode in "hate and spirit to destroy the enemy".
Mr Trump said that the decision to relist North Korea "should have happened years ago", and called Pyongyang "a murderous regime". He added that North Korea "must end its unlawful nuclear and ballistic missile development", as well as its support for international terrorism.
Trump announces intent to declare North Korea state sponsor of terror
US officials said the action was partly motivated by the killing of Mr Kim's estranged half brother in a Malaysian airport this year, which was defined as an act of terrorism.
Secretary of State Rex Tillerson referred to the move as part of the "peaceful pressure" campaign, noting it was in line with Mr Trump's "maximum pressure" programme to get countries like Malaysia, Vietnam, Philippines, Singapore, and South Sudan to cut off Pyongyang financially as well. All countries have agreed to do so in recent weeks.
North Korea was last on the state-sponsored terror list in 2008, under the George W Bush administration. It was removed that year in a bid to salvage a deal halting its nuclear development. A day after placing North Korea back on the list, the Trump administration imposed new sanctions on a number of North Korean shipping firms and Chinese trading companies in an effort to reprieve Pyongyang of revenue.
The US Treasury has announced that companies accused of trading with North Korea will be barred from holding US assets or doing business in America.
But China – the North's largest trading partner – issued a thinly veiled criticism of that policy and others aimed at halting trade with North Korea, warning unnamed governments against "unilateral sanctions and long-arm jurisdiction".
Join our new commenting forum
Join thought-provoking conversations, follow other Independent readers and see their replies