North Korea: Kim Jong-un to showcase leadership at once-in-a-generation congress
The congress is the first event of its kind in 36 years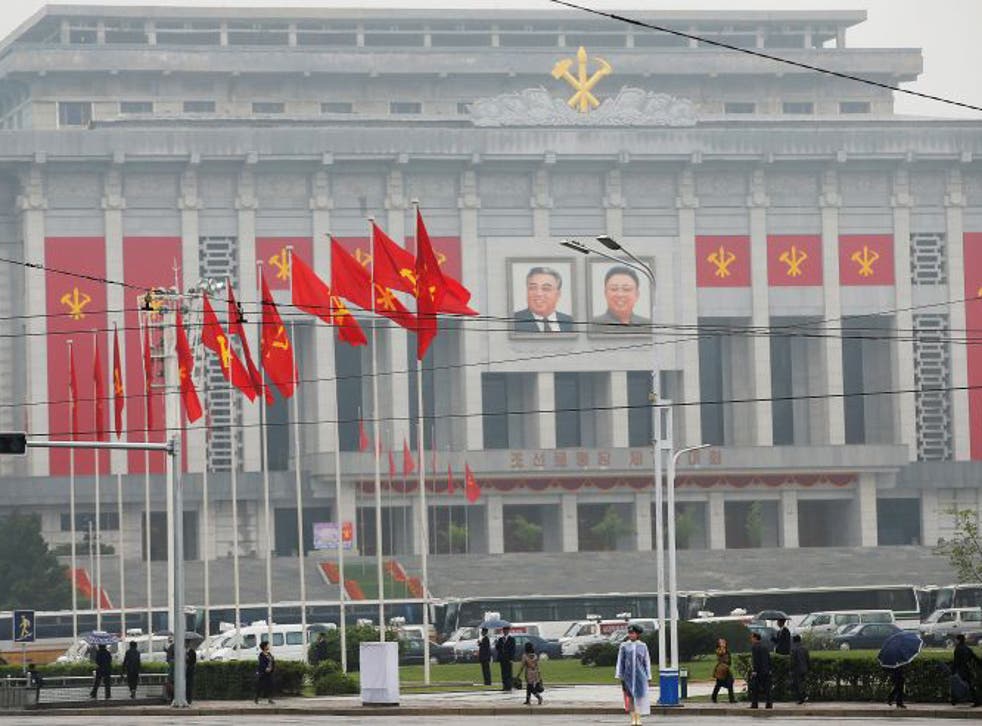 North Korea has begun its biggest political gathering for a generation, in which leader Kim Jong-un is expected to showcase his leadership and assert his nuclear ambitions.
The country's information committee confirmed the congress, which is then seventh of its kind, was underway on Friday morning. The event will see thousands of delegates meet to showcase the country's supposed stability and unity under Kim's leadership.
Kim is officially presiding over the congress, however few details about the event have been announced and much of what it will entail is shrouded in secrecy.
Life in North Korea captured with a mobile phone

Show all 30
Around 100 foreign journalists have been invited to cover the event, but so far none have been allowed inside the venue - the April 25 House of Culture in Pyongyang – which is lined with guards and covered in the colours of the ruling Worker's Party.
Preparations for the congress have been colossal including a number of drastic measures to step up security ahead of the event. Temporary measures put in place include banning weddings, funerals and free movement in and out of Pyongyang in an attempt to minimise the risk of "mishaps" at the event.
The congress follows a 70-day "loyalty drive" which has seen members of the country's workforce put in extra hours to increase productivity and show their devotion to the leader and the Worker's Party of Korea.
The dictator is expected to confirm his nuclear plans, with speculation rife that a fifth nuclear test could be carried out, as well as promising economic improvements to boost the nation's standard of living.
Hours before the ruling party's congress, the North's state-run Korean Central News Agency boasted of the country's military achievements following its nuclear test and long-range rocket launch earlier this year.
Predominantly, the congress will cement Kim's leadership, who has yet to travel abroad or meet any world leaders, and will be a forum to express loyalty to the dictator.
The congress is the first event of its kind in 36 years. All six previous congresses came under the rule of Kim Il Sung, the late grandfather of Kim and North Korea's founder, who died in 1994.
The Workers' Party is supposed to hold a congress every five years, however after the last meeting in 1980, Kim Il Sung reportedly ordered the next congress would only take place after improved public livelihood was seen in the county. Instead, a devastating famine in the 1990s is estimated to have killed hundreds of thousands and North Korea has continued to struggle with widespread poverty, malnutrition and a mismanaged economy.
Kim's revival of the event appears to cement suggestions he is modelling himself after his grandfather. He has adopted his hairstyle, his preference for regular public speeches and his party-oriented governing style.
The event could also see new leaders put in place, with many analysts expecting Kim to replace the party's old guard with younger elites.
North Korea to hold first ruling party congress in decades
Another key focus is predicted to be the development of North Korea's weak economy, which has been hit heavily by several rounds of UN sanctions over its nuclear program.
In March, the UN Security Council approved its toughest sanctions yet on the nation, with an aim to withhold funds being used to finance the state's nuclear and ballistic missile programmes, following a series of military tests this year.
It is unclear how long the event will run for, the last congress was held in 1980 lasted for five days.
Additional reporting by Associated Press
Join our new commenting forum
Join thought-provoking conversations, follow other Independent readers and see their replies