South Korean and US forces stage 'blitzkrieg' simulation of North Korea beach landing
US and South Korean troops are practising how to storm beaches in their 'largest ever' joint military drill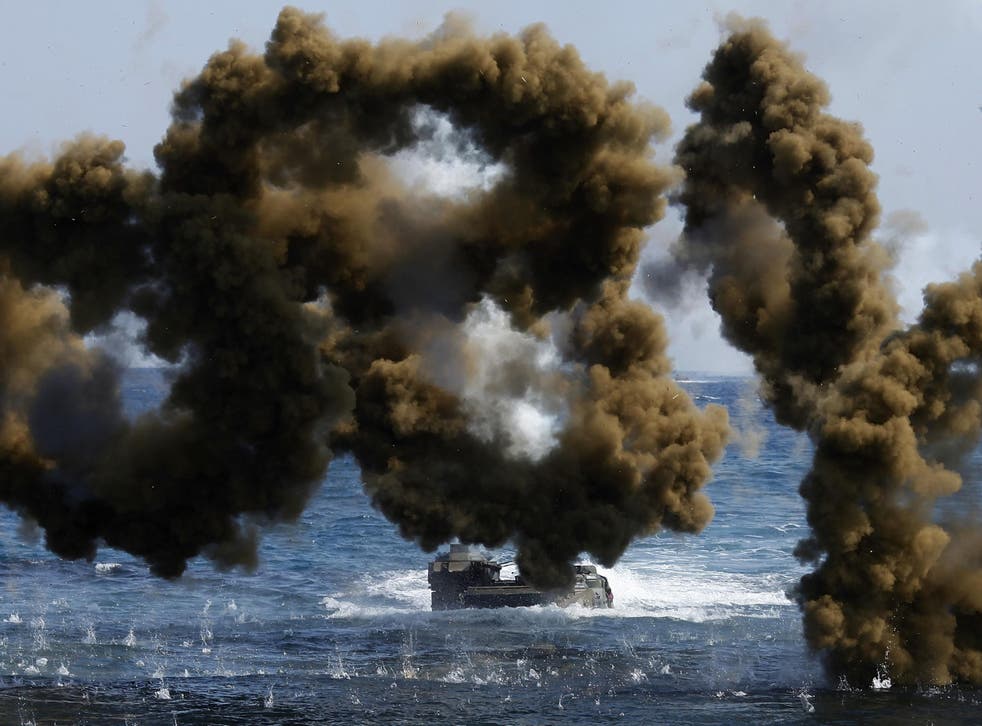 US and South Korean troops have staged a simulated attack on North Korean beach defences, as they launch eight weeks of joint military exercises on the Korean peninsula.
The choreographed amphibious landing is part of the largest ever joint training drill, according to the South Korean Defence Ministry.
Operation Foal Eagle involves 17,000 American troops, 300,000 South Koreans, 55 US marine aircraft and 30 ships, as well as a small number of Australian and New Zealand armed forces.
The US military said troops "will penetrate notional enemy beach defenses, establish a beach head, and rapidly transition forces ashore".
The simulation comes following recent nuclear tests and long-range missile launches by North Korea, for which it has been sanctioned by the United Nations Security Council.
South Korea military exercise in pictures

Show all 11
Despite warnings to North Korea that Operation Foal Eagle is "non-provocative", the country has said it would counter US and South Korean forces "with an ultra-precision blitzkrieg strike of the Korean style".
The joint drill, which takes place every two years, is a "good example of the kind of capabilities that we have with our ally, the Republic of Korea", Brigadier General John Jansen of the US marines told The Wall Street Journal.
The simulation "deters anybody from any type of provocation".
The increased size of this year's operation will train troops to penetrate even deeper into enemy territory, South Korean General Lee Young-ju said.
The exercises are taking place near Pohang, a city on South Korea's east coast.
Join our new commenting forum
Join thought-provoking conversations, follow other Independent readers and see their replies