North Korea has highest number of modern-day slaves in the world, Global Slavery Index reveals
Developed nations also bear responsibility for modern slavery as they import nearly £270bn worth of goods produced under suspicious circumstances, report says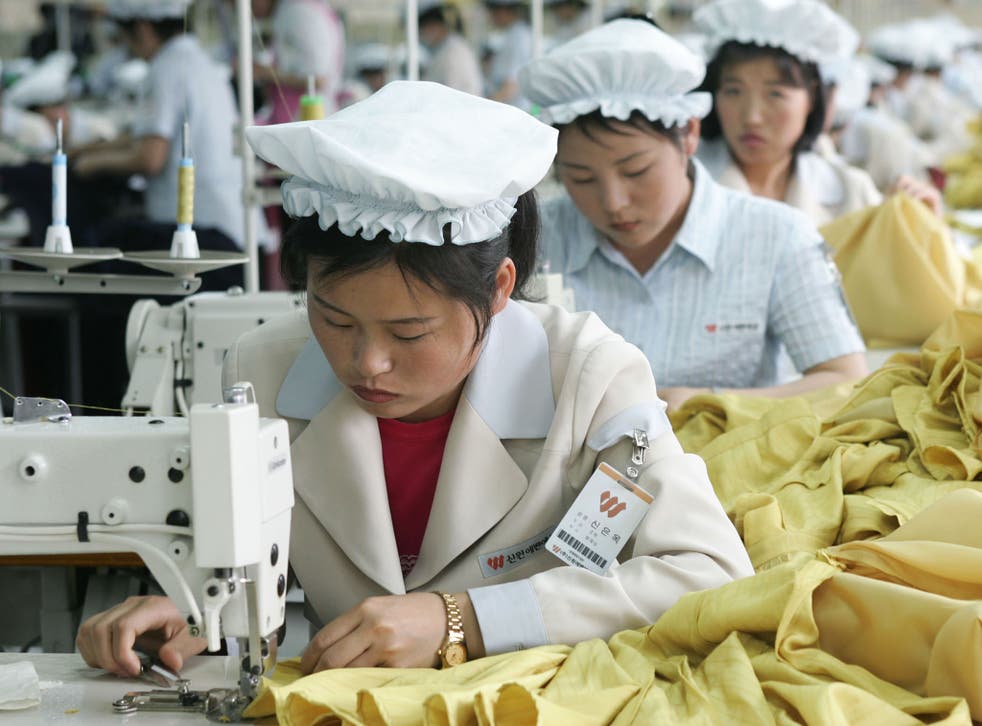 North Korea has the highest number of modern slaves in the world with over one in 10 people living in bondage.
Around 2.6 million or around 10 per cent of the secretive communist state's estimated 26 million population, live in slavery with most forced to work for the state, according to the 2018 Global Slavery Index (GSI).
Modern slavery is defined as involving the use of violence, deception and threats to trap people in forced labour, sexual exploitation and domestic servitude.
A former North Korean military musician who fled to South Korea in 2008 recently claimed the cheerleaders paraded at the Winter Olympics are used as sex slaves by the state's top politicians.
While the scourge of modern slavery is most prevalent in North Korea and other repressive regimes, the index said developed nations also bear responsibility, because they import nearly £270bn worth of goods which are produced under suspicious circumstances.
The report cites coal, cocoa, cotton, timber and fish as among the products which may be tainted by modern slavery.
In North Korea, coal exports are the area of greatest concern.
Donald Trump gives Kim Jong-un video showing the opportunities of a North Korean-US partnership
​The index, compiled by the anti-slavery Walk Free Foundation, estimates 40.3 million people were living in modern slavery in 2016.
It lists repressive regimes as a particular concern because their "populations are put to work to prop up the government."
The index lists Eritrea, Burundi, the Central African Republic, Afghanistan, Mauritania, South Sudan, Pakistan, Cambodia and Iran as the worst offenders after North Korea.
Escape from North Korea

Show all 16
The survey also suggested Britain is home to around 136,000 modern slaves, a figure 10 times higher than government estimates.
About one in 500 people in Britain were trapped in slavery in 2016, the report said, compared to a government estimate that only around 13,000 people in Britain were modern-day slaves in 2013.
Join our new commenting forum
Join thought-provoking conversations, follow other Independent readers and see their replies