North Korean 'toy-like' drone found crashed in South Korea hours after military barrage
Second drone found in the last month was used for surveillance purposes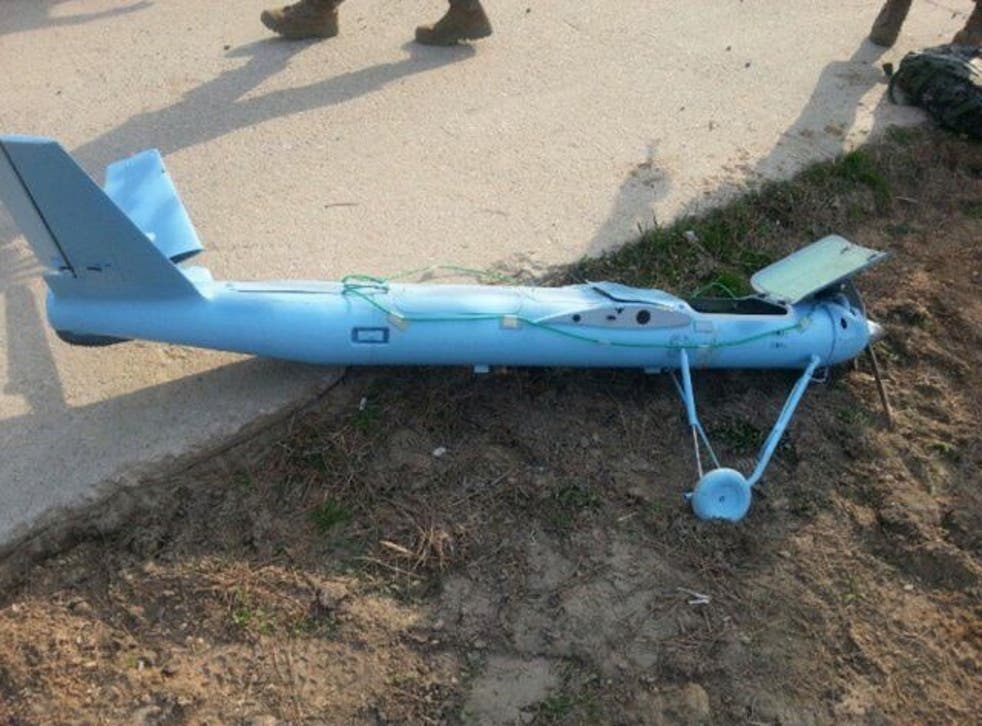 The South Korean military has confirmed that an unmanned aircraft discovered on a border island was a reconnaissance drone operated by North Korea.
The drone is the second found in recent months and appears similar to craft shown during North Korean military parades.
"The relevant departments of the South Korean government have confirmed that North Korea is responsible for it," said South Korea's Unification Ministry spokesman Park Soo-jin.
The discovery of the drone came less than an hour after three-hour artillery barrage was exchanged between South and North Korea, with the two countries firing artillery shells into each other's waters on Monday.
The disputed sea boundary between the two countries has been the scene of several naval skirmishes, although the most recent provocations are being viewed as simple sabre-rattling, rather than the run-up to a military standoff.
In pictures: South and North Korea exchange fire as tensions rise with US Marines' exercise

Show all 12
Although North Korea has one of the world's largest standing armies, the majority of its equipment consists of antiquated, Soviet-era designs, with the recently-crashed drone described by experts as old and poorly-designed.
"It is like a toy. But for surveillance purposes, it doesn't have to be a hi-tech, top-notch military product like Predators or Global Hawk drones," said Kim Hyoung-joong, a cyber-defence professor at Korea University in Seoul.
"This type of toy-like equipment can find a blind spot."
A similar drone found in Paju, just south of the demilitarised zone on 24 March, was equipped with a high resolution camera and had reportedly taken pcitures of military installations and the South Korean presidential compound, said the Yonhap news agency.
The two Koreas remain technically at war after the peninsula was divided at the end of the 1950-53 Korean War.
Additional reporting by agencies
Join our new commenting forum
Join thought-provoking conversations, follow other Independent readers and see their replies