'Nut rage' exposes the many cracks in South Korea's elite
For many it was only the latest example of the high and mighty behaviour they'd come to expect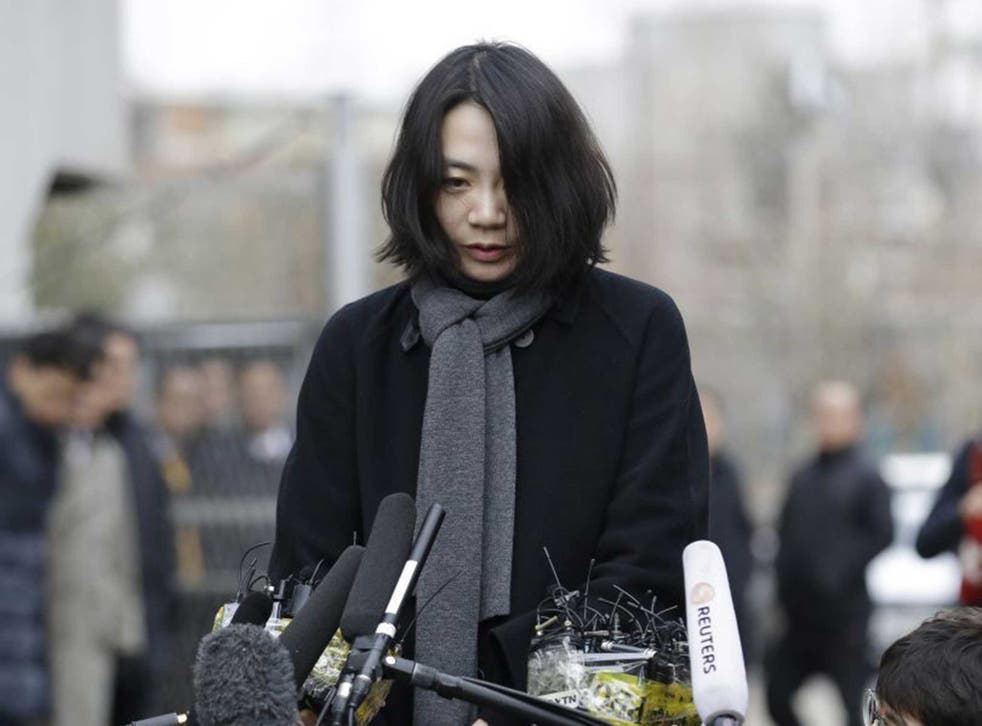 When South Koreans heard last week that a Korean Air Lines executive delayed a flight because she was angry at being served macadamia nuts in a bag, as opposed to a plate, there was outrage – but no surprise.
For many it was only the latest example of the high and mighty behaviour they'd come to expect from the families who make up Korea's dynastic business elite and dominate the economy.
In the headline hogging incident now dubbed "nut rage," Cho Hyun-ah, the airline's head of cabin service and daughter of its chairman, ordered a senior crew member off the plane, forcing it to return to the gate at John F Kennedy airport in New York.
Ms Cho had quarrelled with flight attendants in first class after one of them offered her bagged nuts. Amid the storm of criticism, Ms Cho resigned on Tuesday as head of cabin service but remained an executive at the airline. That sparked another furore and Ms Cho on Wednesday submitted a letter of resignation quitting all her roles.
Korean Air had defended her actions as a "natural" attempt to improve customer service. Yet for a public that has lost patience with impunity and double standards, it was an ugly display of entitlement. The local media labelled her "princess." Yesterday, her public humiliation was completed when Ms Cho bowed her head deep in apology before facing questioning by transport officials. Her father, the airline's chairman, also apologised and said he regrets he didn't raise her better.
"I sincerely apologise. I'm sorry," a gloomy-faced Cho said before droves of journalists in an almost inaudible, trembling voice. She said she will meet the victimised crew member and "apologise sincerely." Clad in a long black coat, she lowered her face as she made the brief comments without making eye contact. It was her first public appearance since the incident on 5 December.
Nut rage, however, is not her first brush with controversy. Ms Cho, 40, who is also known as Heather Cho, is married to a prominent plastic surgeon who performed his nips and tucks in Gangnam, a district of Seoul famous for its hip shops.
In 2013, she gave birth to twin boys in Hawaii, entitling them to US citizenship. Korean Air had sent Ms Cho to work in the US two months before her due date. But within South Korea there was anger that US citizenship meant her sons would be able to avoid South Korea's two years of compulsory military service.
Ms Cho's brother, Won-tae, 38, was investigated by police in 2005 for pushing an elderly woman who confronted him about his reckless driving, the Yonhap news agency reported. And the family patriarch, Cho Yang-ho, 65, was convicted of tax evasion in 2000, facing charges with his father and brother. The Chos were charged with receiving millions in rebates when they purchased airplanes from Boeing and Airbus and evading taxes on the money.
The nut rage incident, however, struck a particular chord as it comes at a time when growing inequality and safety issues are on the minds of South Koreans.
AP
Join our new commenting forum
Join thought-provoking conversations, follow other Independent readers and see their replies