The Other Interview: Life in the labour camps of North Korea
Park Ji-hyun details a life trying to flee the famine and torture of life in North Korea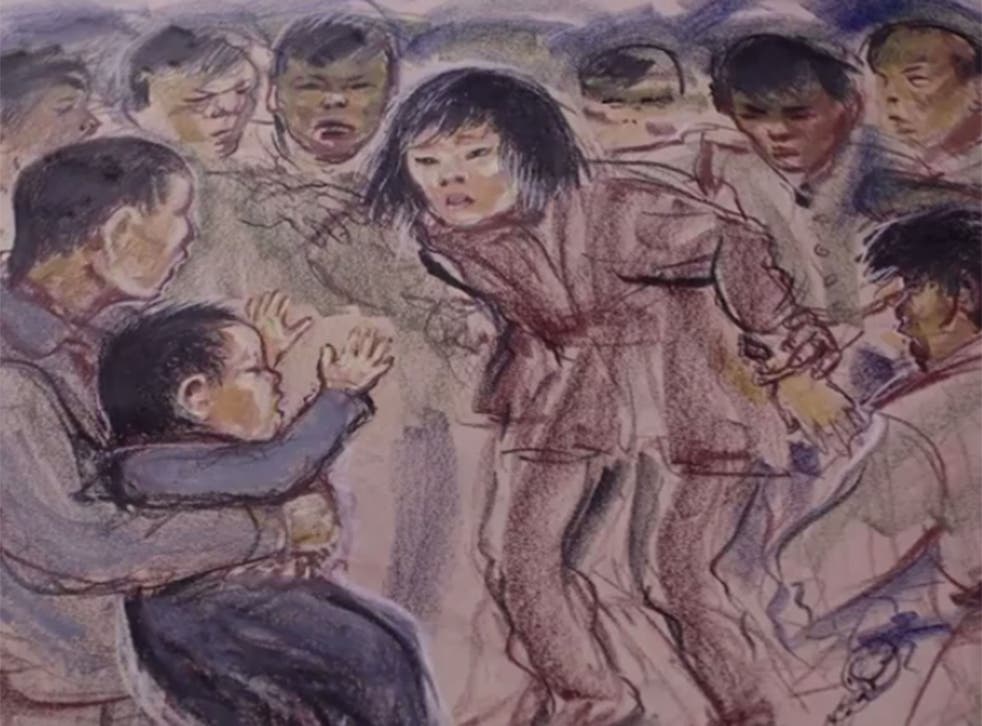 With all the hacking hype and Poehler-Fey putdowns regarding the controversial film The Interview, some of the focus on North Korea and the daily life of its people has been lost in the tangle of media intrigue.
To coincide with the film's launch in the UK, Amnesty International released a video called "The Other Interview", which details one woman's escape from the Communist country currently controlled by Kim Jong-un.
The Interview revolves around two journalists, played by Seth Rogen and James Franco, who are instructed to assassinate the North Korean leader after arranging a television interview with him. The film's US release was cancelled briefly last year after Sony Pictures was hacked and terror threats were made against cinemas that screened it. The FBI said the online attack was carried out by North Korea.
Amnesty's film introduces the viewer to Park Ji-hyun, who was born in North Korea and retells the ordeal of living through the famine of the 1990s. It is believed the catastrophe between 1994 and 1998 resulted in the death of at least a million people.
"The train station platforms were full of dead bodies," Ji-hyun says. "I remember witnessing a scene outside the train station. A man was carrying a young child on his back. He was holding his older son's hand and carrying the younger one on his back. A soldier gave him a piece of bread. He broke the piece of bread into two pieces. He gave a piece to his older son and tried to give the other one to his younger son. But the piece of bread fell to the ground.
"As he tried to bend down to pick up the bread, he realised the child was dead. He was dead from hunger."
North Korea: In pictures

Show all 14
Ji-hyun made the difficult decision to leave her dying father behind and flee to China with her brother. However, she was forced into marriage with a Chinese man by traffickers, who said they would deport her if she refused to be sold. She was bought for 5000 yuan (£500). Once married, Ji-hyun says she was forced to do whatever her husband demanded. If she didn't, she would get reported to authorities or even threatened with death.
Ji-hyun says her husband would say, "Even if I killed you, no-one's going to say anything, and no-one will know what happened to you."

Ji-hyun gave birth to a farmer's son, but was separated from him when she was reported to the Chinese authorities and returned to North Korea. She was sent to a labour camp where she faced starvation and torture.
Once, when desperate, she rushed to the toilet without asking for permission. "I was punished for that," Ji-hyun says. "I was instructed to unclog and clean the toilet with my bare hands.
"If you got caught trying to wash your sanitary towel, you were ordered to wear it on your head, dripping blood and all, and beg for forgiveness."
Working daily for some 16 hours, she managed to get Chinese traffickers to take her out of the country once more. They were sympathetic to Ji-hyun's plight and allowed her to call her son. He hung up on her several times at first because he was told his mother had abandoned him. Eventually, they were reunited and left China for Mongolia, where it was safer for them.
As they struggled to cross the border between the two countries, another North Korean man fleeing the country helped Ji-hyun and her son pass through a wire fence. She later married the man who saved her.
Join our new commenting forum
Join thought-provoking conversations, follow other Independent readers and see their replies