Owner to close Nazi theme cafe in Indonesia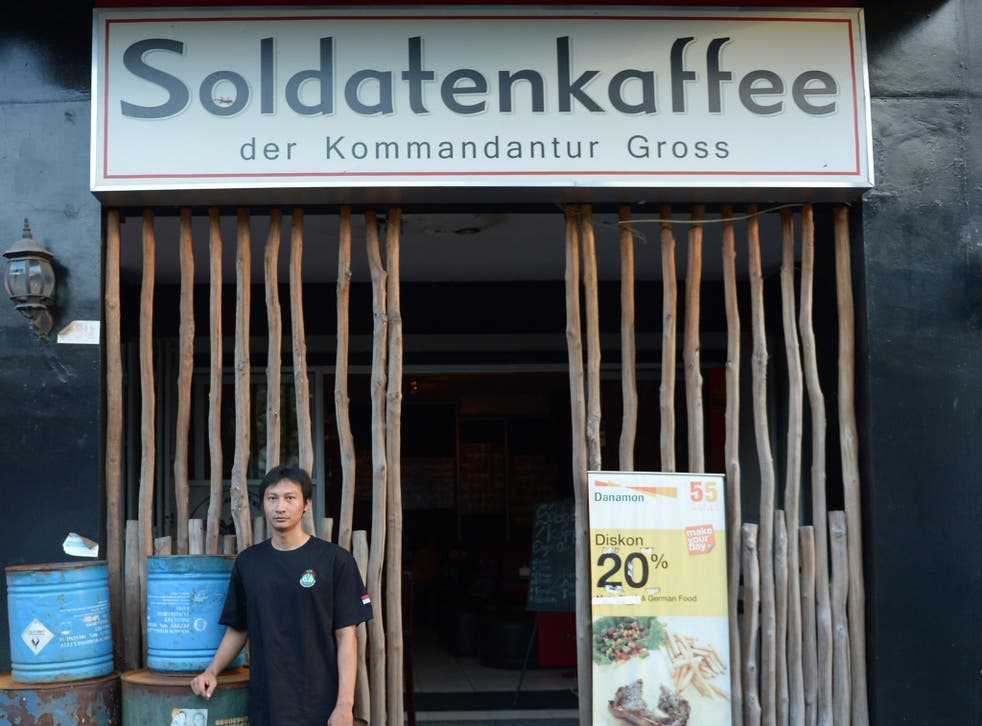 The owner of a Nazi-themed café has decided to close it down amid intense pressure from home and abroad. Henry Mulyana, who ran the Soldatenkaffee in the West Java capital, Bandung, met local authorities on Monday, and tourism chiefs suggested he change the name and theme of the café.
City officials were worried the café might incite hate and racism in the town, which is a tourist destination.
Mr Mulyana said he was considering his options, but would not reopen the café, which has Nazi memorabilia and a portrait of Hitler on display.
Join our new commenting forum
Join thought-provoking conversations, follow other Independent readers and see their replies