Pakistan bus bomb kills at least 17
Death toll is expected to rise from bus carrying 70 passengers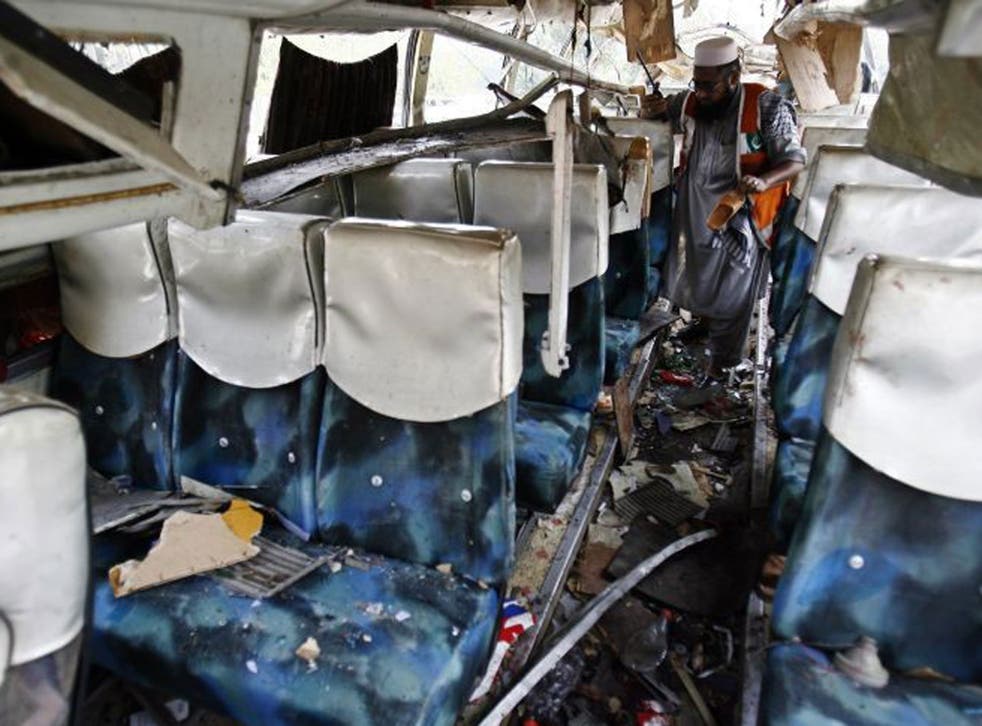 A remote controlled bomb has exploded on a bus carrying government officials in Pakistan, killing at least 17 people.
The attack took place on a main road in Peshawar, near the frontier tribal areas of the northwest where Islamist militants have their strongholds.
A spokesperson for the Lady Reading Hospital so they expected the death toll to rise. "We have so far received 17 bodies," they said. ""There were several people on the roof of the bus, which was full."
The violence comes just a week after two suicide bombers detonated a bomb outside a 130-year-old Anglican church in Peshawar, killing at least 81 people in the deadliest attack on Christians in the predominantly Muslim country.
Despite Prime Minister Nawaz Sharif efforts to tame the insurgency, Islamist violence has been on the rise in Pakistan in the recent months.
Additional reporting by agencies
Join our new commenting forum
Join thought-provoking conversations, follow other Independent readers and see their replies