Pakistan death penalty: Executions poised to hit grisly milestone – and it's much worse than Saudi Arabia's
Last year Saudi Arabia was behind only China and Iran in the number of death penalties it carried out - but it has since been eclipsed by Pakistan in extraordinary fashion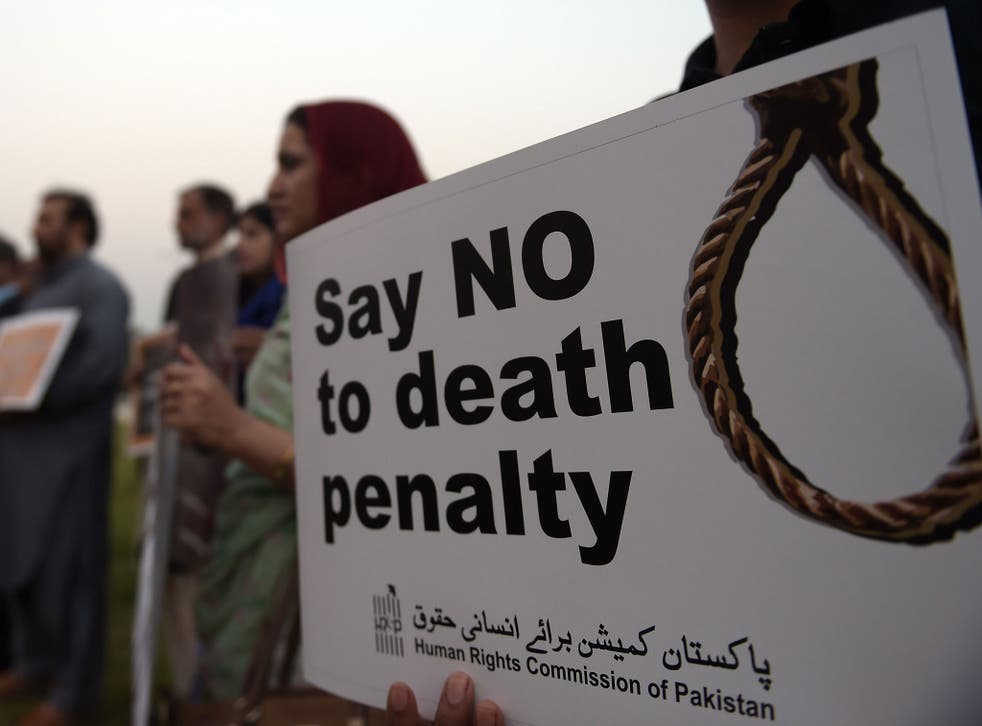 Pakistan has dramatically overtaken Saudi Arabia in the number of executions it is carrying out on an almost daily basis, as it emerged that the Asian country has killed 299 people in less than a year.
Human rights group Reprieve told The Independent Pakistan is expected to pass the grisly milestone of 300 death penalties "by the end of this week" – taking its rate of executions to 0.93 per day.
Last year, Saudi Arabia was behind only China and Iran in the number of its own citizens it was putting to the sword, and the number of its executions has soared under the new King Salman. It killed 102 convicted criminals in the first six months of 2015 alone.
But that has now been eclipsed by Pakistan, which has around 8,000 people on its death row and lifted a moratorium on executions last December.
Reprieve has been monitoring the number of people killed since the moratorium was removed, based on public sources and lawyers working in the country.
The organisation's figures show 292 people were killed in 2015, in addition to seven executed in December last year.
Where most executions were carried out in 2014

Show all 10
The peak month was also the most recent – 47 were hanged in October alone – and Reprieve said the current rate had Pakistan on course to kill 347 this year, the highest number on record.
Maya Foa, head of Reprieve's death penalty team, said: "If they continue like this, they will have easily jumped over 300 executions by the end of this week, and will be nearing a thousand by the end of next year.
"The speed and scale of this execution spree is indicative of the fundamental flaws and lack of due process in the Pakistani criminal justice system, which puts thousands of potentially innocent lives at risk.
"This bloody wave of executions will do nothing to improve Pakistan's security, and must be stopped before yet more lives are lost."
Join our new commenting forum
Join thought-provoking conversations, follow other Independent readers and see their replies