Woman, 19, burned to death for refusing marriage proposal in Pakistan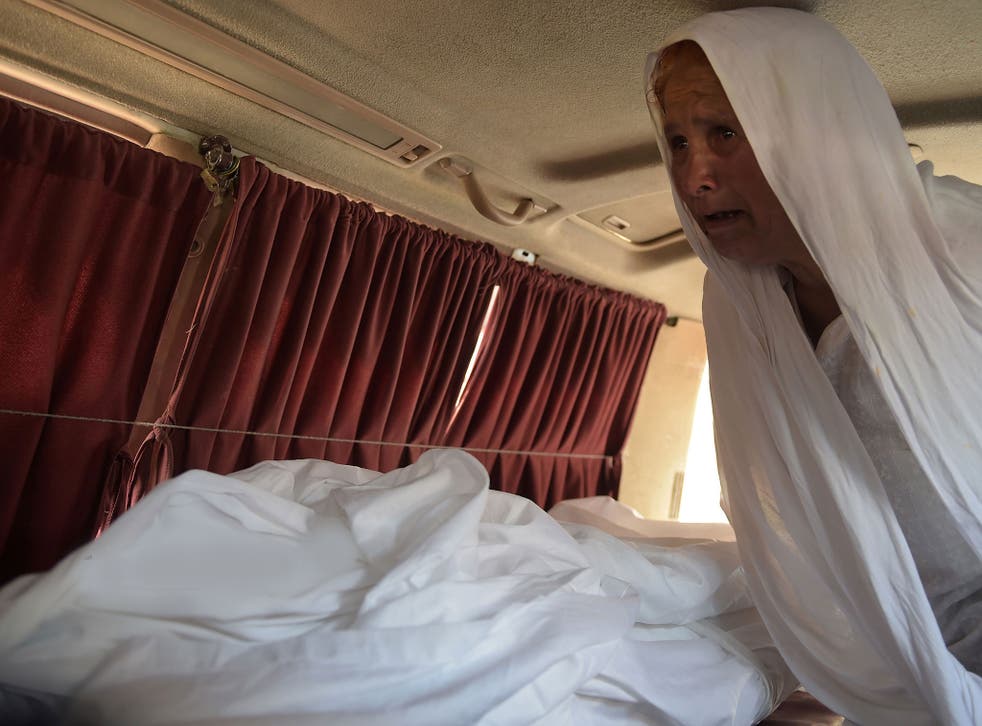 A woman has been burned to death in Pakistan for refusing a marriage proposal from a man twice her age in the country's latest "honour killing".
Maria Sadaqat, 19, was beaten, covered in petrol and set on fire by a group of men at her home.
She was taken to hospital in Islamabad with 85 per cent burns following the attack in nearby Murree, but died of her injuries on Wednesday.
Ms Sadaqat's aunt, Aasia, told the BBC the owner of a school she worked at as a teacher wanted her to marry his son.
"They sent in the proposal six months ago but the guy had already been married and had a daughter," she said.
"They wanted her to run the school after marrying the son of the owner of the school.
"Her father refused the proposal and they took the revenge by doing this."
Ms Sadaqat's uncle, Abdul Basit, said she had been "badly tortured".
Countries where sexual violence has become a way of life

Show all 19
"He was divorced and twice her age, so she refused the proposal and left her job when they pursued her time and again... eventually they attacked her," he told the AFP news agency.
Police said the teenager gave a statement before her death naming the school principal and four others as her attackers.
An investigation into the killing has been launched by Shahbaz Sharif, the chief minister of Punjab, but many similar murders have resulted in no convictions as families can make out-of-court settlements under Islamic laws introduced in the 1980s.
Another Pakistani woman was burned to death in November after refusing a proposal.
Sonia Bibi, 20, was attacked by her ex-boyfriend in Multan and died of her injuries in hospital.
Almost 1,100 women were murdered in "honour killings" in Pakistan last year, the country's Human Rights Commission said, although campaigners fear the number may be far higher because of under-reporting.
Current and former husbands and relatives were the perpetrators in most cases, which mainly involved domestic disputes, alleged illicit relations or "dishonour" and exercising the right of choice in marriage.
In one of the most recent recorded cases in April this year, a teenage girl was drugged, strangled and her body burnt on the orders of a village jirga (council) for allegedly helping a friend to elope with her lover.
Pakistan's largest state passed a landmark law criminalising domestic violence, stalking, cybercrime and other forms of abuse earlier this year but a coalition of more than 30 groups have demanded its withdrawal.
The Council of Islamic Ideology, a constitutional body that advises the Pakistani government, declared the Punjab Protection of Women Against Violence Act 2015 "un-Islamic".
Join our new commenting forum
Join thought-provoking conversations, follow other Independent readers and see their replies