Pakistan issues nuclear warning to Israel in response to 'fake news' story
Israeli Ministry of Defence forced to point out initial story 'completely fictitious'
Matt Broomfield
Sunday 25 December 2016 12:47 Comments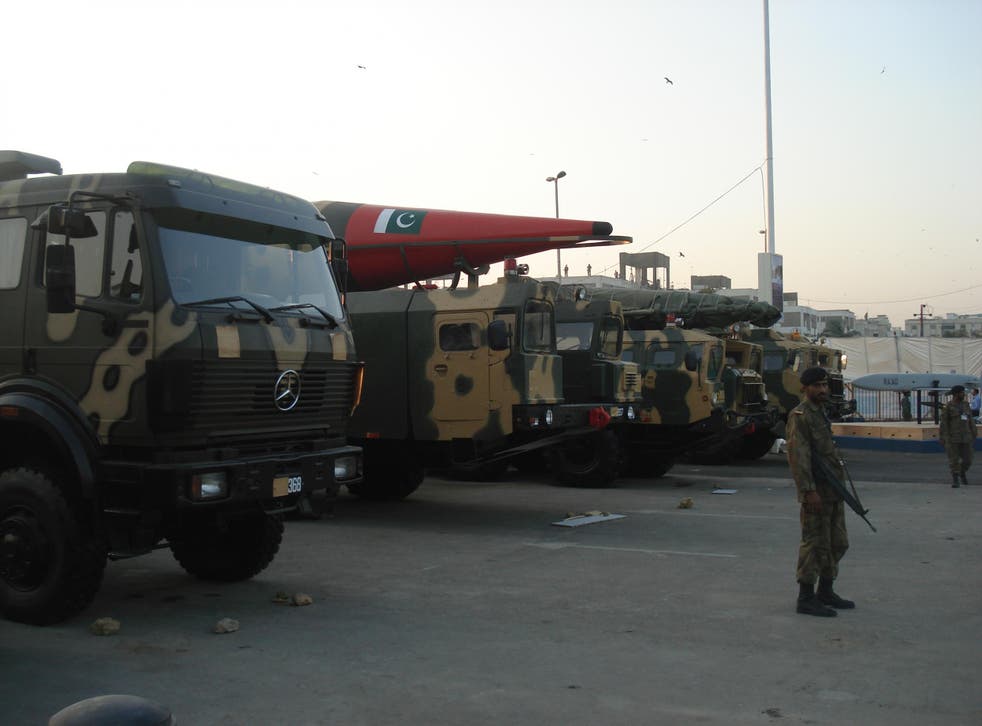 The Defence Minister of Pakistan has issued a reminder to Israel of his country's nuclear capability, in apparent response to a false news story.
Khawaja Muhammad Asif said in a tweet: "Israeli [Defence Minister] threatens nuclear retaliation presuming [Pakistani] role in Syria against Daesh. Israel forgets Pakistan is a Nuclear state too."
Pakistan has remained relatively neutral in the Syrian civil war, though they have placed themselves on the side of the Assad regime, with their Foreign Secretary saying the world's sixth-largest country is "against foreign military intervention in Syria."
But a fake story published on the website AWDnews falsely suggested that Pakistan planned to "send ground troops to Syria as part of an international coalition to fight against Islamic State".
The anonymously-authored story then features an apparently invented quote from former Israeli defence minister Moshe Yaalon, who resigned in May this year, sayig: "If, by misfortune, they arrive in Syria... we will destroy them with a nuclear attack."
Which countries have nuclear weapons?

Show all 14
It is this story, which also includes a fabricated quote from the Pakistani Foreign Minister, which seemingly prompted Mr Asif's tweet. The Israeli Ministry of Defence replied with a tweet of its own, pointing out the story was "completely fictitious".
Pakistan is one of nine states officially considered to possess nuclear weapons, with its stockpile estimated at around 130 warheads.
Israel, on the other hand, neither confirms nor denies having nuclear weapons. However, it is widely believed to have an unofficial stockpile, with one tally estimating the country has around 80 weapons.
Donald Trump says 'let it be an arms race' after nuclear expansion tweet
Mr Asif has previously warned he will use his country's nuclear capability to "annihilate" India "if our safety is threatened". He issued that threat in September of this year, during ongoing violence in the disputed Kashmir border region.
Some of the news stories on the AWDnews site are legitimate. Others include "CIA created ISIS", "Foreign minister of Israel revealed that she practised sex with several Arab personalities in order to engage in sex scandals", and a warning from Vladimir Putin that he will "defeat the Illuminati with his bare hands".
Register for free to continue reading
Registration is a free and easy way to support our truly independent journalism
By registering, you will also enjoy limited access to Premium articles, exclusive newsletters, commenting, and virtual events with our leading journalists
Already have an account? sign in
Join our new commenting forum
Join thought-provoking conversations, follow other Independent readers and see their replies