Pakistan schools denounce Nobel Peace Prize winner Malala Yousafzai with 'I am not Malala' day
Most explicit organised political attack on 17-year-old considered a symbol for negative Western influences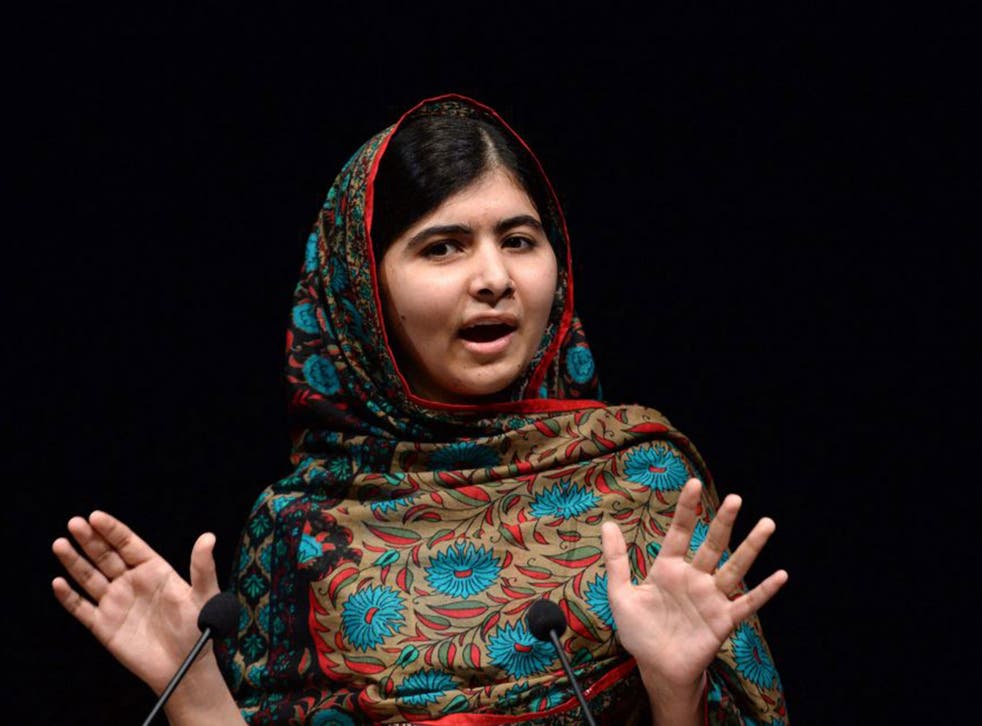 One month after Malala Yousafzai was awarded the Nobel Peace Prize for her work promoting girls' education, a group of schools in Pakistan has announced an "I am not Malala" day and called for her book to be banned.
At just 17, Malala remains a highly divisive figure in her home country. Now living and studying in Birmingham, back in Pakistan she is regularly portrayed as an insidious Western influence promoting an ideology that is against her country and religion.
The latest political attack on Malala has been inspired by a passage in her memoir, titled "I am Malala", in which she describes her father's reaction to Salman Rushdie's controversial novel The Satanic Verses.
According to the president of the All Pakistan Private Schools Federation, which organised "I am not Malala" day and claims to represent no less than 150,000 schools in the country – the book "supports" Rushdie in a way that is offensive.
Mirza Kashif Ali told the New York Times: "We are all for education and women's empowerment. But the West has created this persona who is against the Constitution and Islamic ideology of Pakistan."
The Satanic Verses remains banned in Pakistan. In the passage in question, Malala quotes her father as saying the book was "offensive to Islam" – but that Muslims should be able to read the book and formulate their own response.
Most controversial Nobel Peace Prize nominees

Show all 5
Speaking to reporters on Monday, Mr Ali said: "It is clear that Malala has a nexus with Salman Rushdie and is aligned with his club," the Times reported.
"I am not Malala" day was reportedly marked on Monday with walks, seminars and press conferences.
But it was met with a backlash on social media from Malala's supporters, who according to a study earlier this year number some 30 per cent of the population. Half were indifferent to her, while around a fifth said they viewed her unfavourably.
Malala rose to international fame after she was shot by the Taliban for continuing to campaign for girls' rights despite repeated threats.
Some in Pakistan continue to say that the attack didn't really happen, though on Monday an anti-terror court remanded four in custody over the shooting.
Join our new commenting forum
Join thought-provoking conversations, follow other Independent readers and see their replies