Pakistani couple who married for love were 'murdered as an example'
The family of the 17-year-old girl killed her and her husband for wedding 'without consent'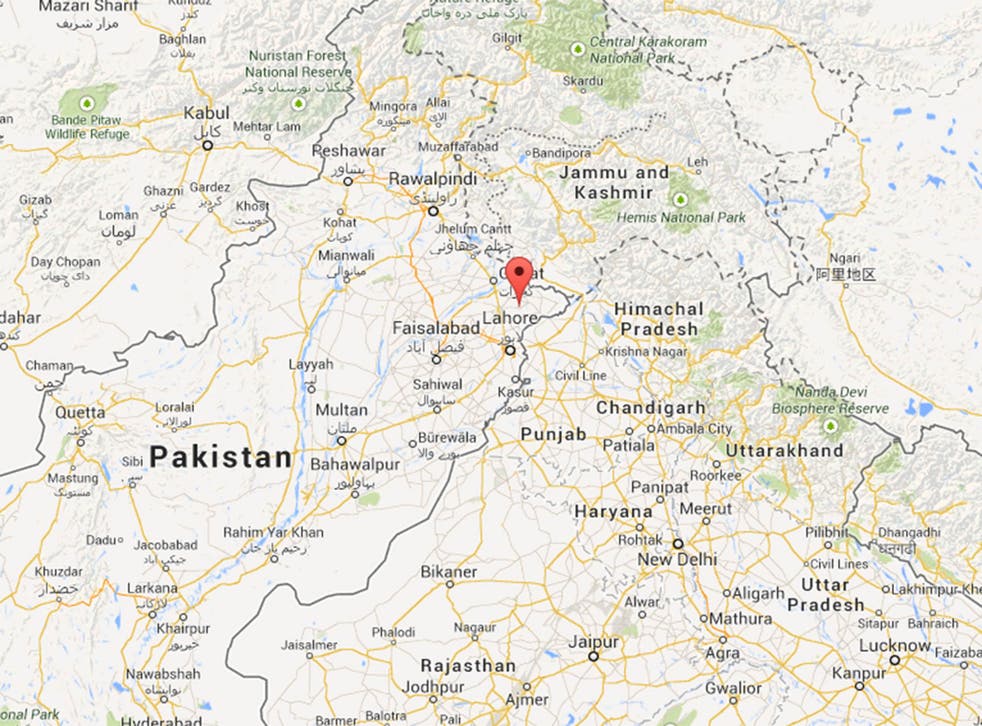 A Pakistani teenager and her new husband were "murdered as an example" in front of a crowd of onlookers after they "shamed" their families by marrying for love.
The couple were killed by the 17-year-old woman's relatives for wedding without consent in the eastern Punjabi village of Satrah, police said on Saturday.
Local police official Rana Zashid told Reuters that they were tied up and had their throats slit with scythes after being lured to the family home on Thursday night under the impression that their marriage would receive a family blessing.
"When the couple reached there, they tied them with ropes," he said.
"He (the girl's father) cut their throats."
The young woman, named Muafia Bibi, married 31-year-old Sajjad Ahmed, on 18 June, but her family were said to be ashamed by his perceived lower status.
Children were made to watch the horrific scenes as a warning to other young girls not to flout their parents' wishes, The Telegraph reported.
Witness Muhammad Ijaz told the newspaper that a crowd gathered in the courtyard of the family home and the young woman's father said the children "should learn what would happen to them if they married someone of their own choice".
According to the Associated Press, the woman's parents, two uncles and her grandfather have all been arrested in connection with the murder.
Elsewhere in Punjab, a man burned alive a young girl he wanted to marry after her family refused his proposal. Fayaz Aslam, 26, doused Sidra Shaukat in gasoline before setting the 20-year-old alight in a field, Akhtar Saeed, a district police official, told the Associated Press.
Saeed said the girl was taken to hospital where she died overnight. He said Aslam was arrested for murder.
Marrying for love is a taboo among conservative Muslims in Pakistan, where hundreds of people are killed each year by their own relatives over alleged sexual indiscretions, which are believed to bring shame upon the family. The victims are usually women but in some cases couples are killed.
Pakistani law means that even if a woman's killer is convicted, her family are able to forgive the killer. Many families simply nominate a member to do the killing, then formally forgive the killer.
Additional reporting by agencies