Pakistani Taliban warn Imran Khan over 'peace march' into Waziristan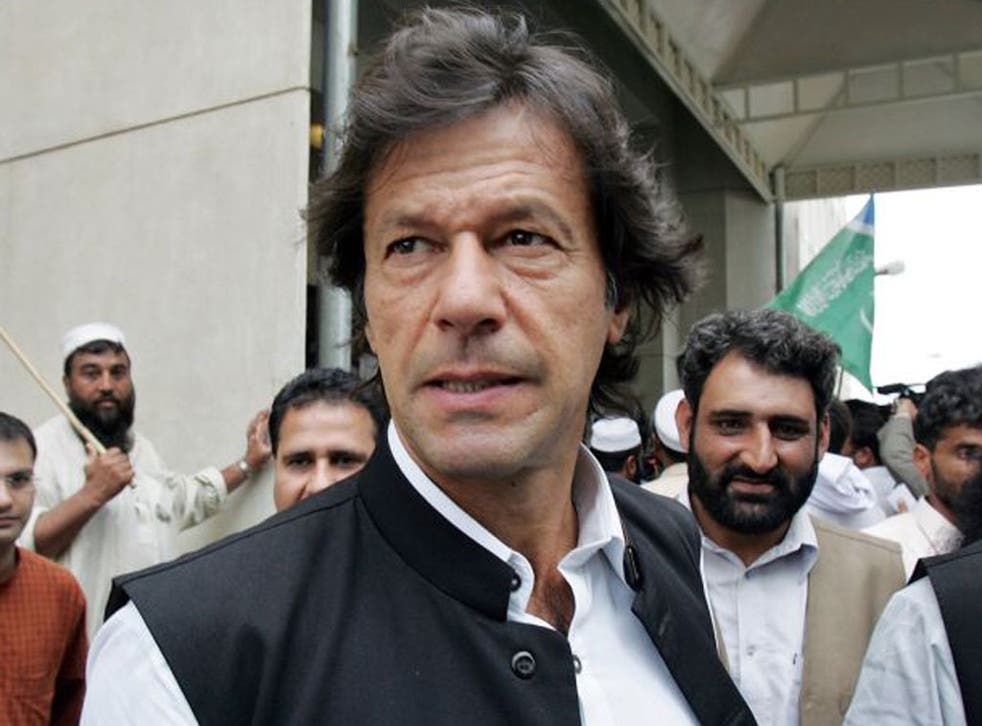 The Pakistani Taliban warned yesterday that it will oppose a planned "peace march" led by Imran Khan, and accused the cricketer-turned-politician of being "a slave of the West" who is using the issue of US drone strike for his own political gain.
The US embassy also told Americans planning to attend the march into the north-western region of Waziristan that it had received information that the protest could be targeted by a suicide bomb attack.
The demonstration, led by Mr Khan's political party, Pakistan Tehreek-e-Insaf, is due to leave from Islamabad today by road and hopes to enter South Waziristan, part of the militant-plagued tribal area - normally a no-go zone - on Sunday. Those taking part are protesting against an ongoing programme of missile strikes by US drones in the tribal area against suspected al-Qa'ida and Taliban militants.
Along with the 32 American peace activists from a group called Code Pink, the British lawyer Clive Stafford Smith and members of his campaigning organisation, Reprieve, are also due to take part in the march.
The US embassy privately briefed the Code Pink activists yesterday, telling them that there is information from "credible sources" that a suicide attack is planned against the march.
However, the Code Pink activists, staging a small demonstration in Islamabad on last night, insisted they would go on.
"They people of Waziristan are threatened every day by drones. They live in a constant state of anxiety and terror," said 69 year-old Paki Wieland, from Massachusetts.
Pakistan's Interior Ministry also reportedly warned of a terrorist attack against the rally. The authorities have also said that they will not allow the protesters to enter South Waziristan, which would mean a potentially volatile standoff with thousands of demonstrators.
Imran Khan has said he expects up to 100,000 people to join him to highlight drone strikes, which he calls "a crime against humanity", which claims the lives many innocent civilians.
Mr Khan said this week that "if any untoward incident comes to pass, [Pakistan] President Zardari will be responsible".
However, South Waziristan, like the rest of the tribal area, is not in the hands of Asif Zardari's civilian government. The army, which is the most powerful institution in Pakistan, controls some of the area, while militants rule over the rest.
In a statement, the Tehreek-i-Taliban Pakistan (TTP) spelt out its anger against Mr Khan, describing him as a "westernized and secular personality" and "a slave of the West".
"Imran Khan's march is not to show solidarity with victims of drone strikes but to further his own political ends," said the statement, issued by TTP spokesman Ehsanullah Ehsan.
The criticisms from the TTP, an umbrella group for some of the most violent Taliban factions in Pakistan, come despite Mr Khan's vocal objections to drone attacks and the Western presence in Afghanistan. He has also advocated opening peace negotiations with Pakistan's Taliban.
Join our new commenting forum
Join thought-provoking conversations, follow other Independent readers and see their replies