Parents 'killed daughter with acid for talking to a man'
Alleged murder of Anvu Sha would be latest in string of acid attacks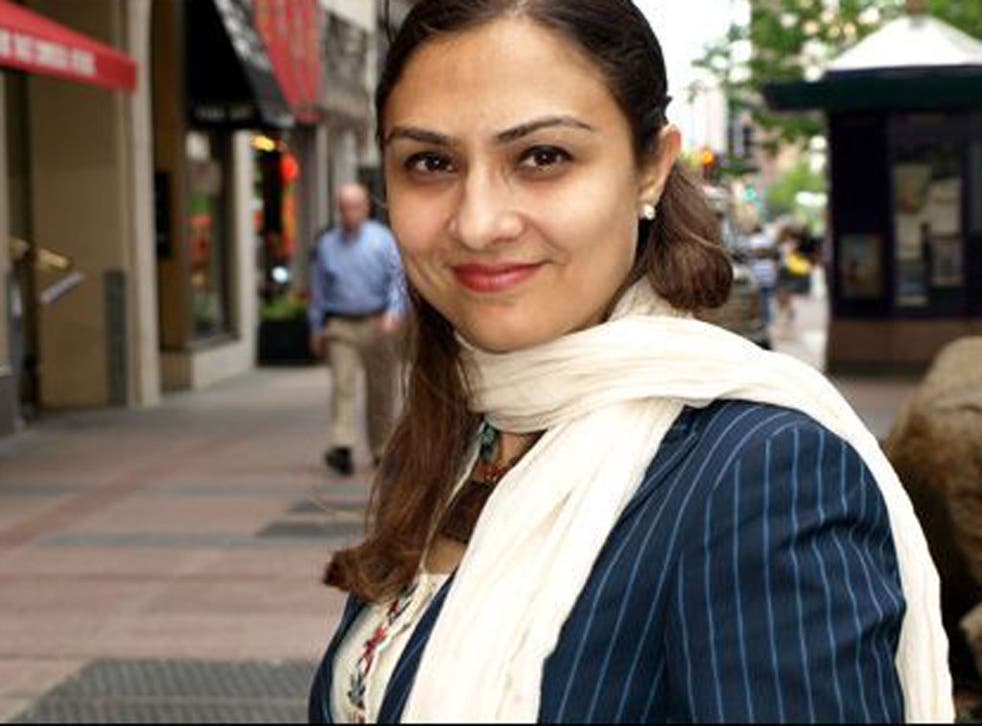 The scourge of acid and "honour" has claimed another victim in Pakistan where a teenage girl was reportedly murdered by her parents after she was apparently seen talking to a young man.
Police in Pakistan-administered Kashmir said they had arrested Mohammad Zafar and his wife after they allegedly confessed to dousing their 15-year-old daughter, Anvu Sha, with acid. Police were alerted by the teenager's married, elder sister who demanded they investigate.
The precise details of the teenager's purported offence are unclear. Some reports said her father saw her talking to a young man, while others said he merely saw her looking at two young men who drove past their house on a motorbike.
Either way, police claim that at some point on Monday Mr Zafar became enraged with his daughter, attacked her in the house and then poured acid on her with the assistance of his wife. They did not take the young girl to hospital until the following day, when she died of her injuries. "Zafar beat her up with the help of his wife," police officer Tahir Ayub told Agence France Presse, adding that the couple had confessed to their actions. "She was badly burnt but they did not take her to hospital until the next morning, and she died on Wednesday."
Acid attacks, especially those relating to cases of so-called honour, are commonplace in Pakistan and elsewhere in South Asia and campaigners have struggled for years for the authorities to tackle the issue more forcefully.
Last year, Pakistan passed legislation that carries new, tougher sentences of up to 20 years. But a problem remains with getting the law enacted, said Marvi Memon, a former MP and a member of the Pakistan Muslim League-N.
She claimed the law was being better enforced in Punjab province, which is controlled by her party, than in Sindh, where a coalition of President Asif Ali Zardari's Pakistan People's Party and Ms Memon's former party, the Muttahida Quami Movement (MQM), is in control. The attack on the 15-year-old girl is believed to be the first reported case in the district of Pakistan-administered Kashmir.
"I feel that there has been improvement. There is now a law and it is being implemented in some areas," she told The Independent. "But it is going to be an ongoing battle. We have had to fight to get the law implemented."
The Human Rights Commission of Pakistan reported 943 women were murdered in so-called honour killings last year, an increase of more than 100 from the figure for 2010. But it may be that both honour assaults and acid attacks are even more prevalent.
"It's very difficult to say how many such attacks there are," said the commission's spokesman Zaman Khan, speaking from Lahore. "Often people don't report such things and they do not get full media coverage."
The issue of acid attacks in Pakistan received widespread coverage earlier this year after documentary-maker Sharmeen Obaid-Chinoy, won an Oscar for her film Saving Face, which told the story of Pakistani women recovering after such attacks. The film also featured the role of British Pakistani plastic surgeon Mohammad Jawad, who helps restore the women's faces.
Join our new commenting forum
Join thought-provoking conversations, follow other Independent readers and see their replies