Peta releases images of 'dog leather' gloves made in China
A Peta investigator claims to have seen dogs being skinned alive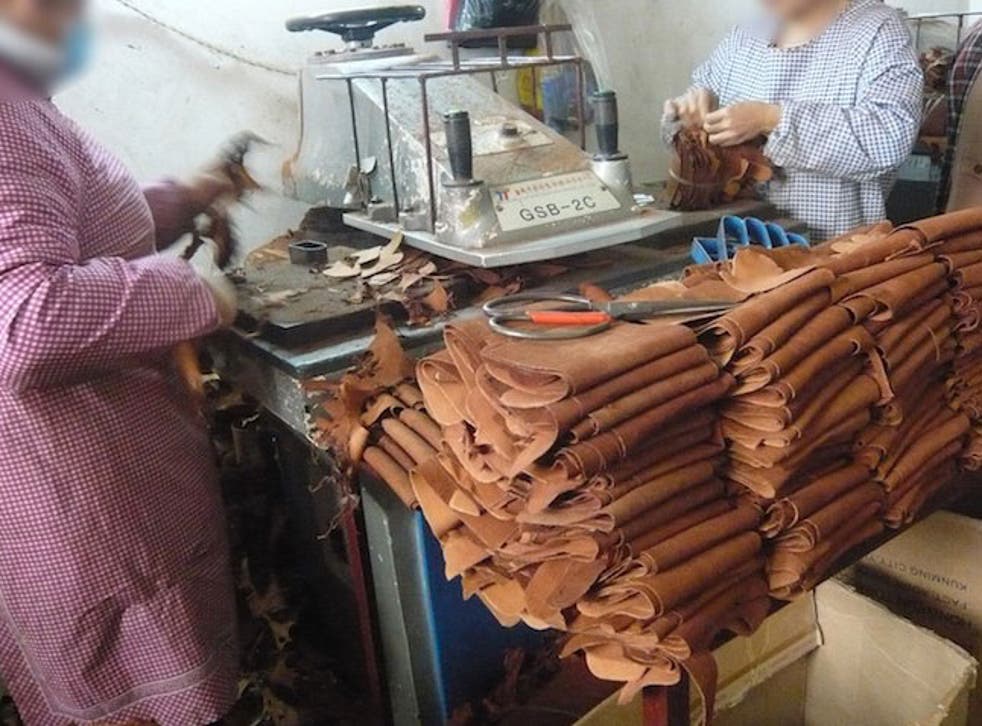 A global animal rights charity has released shocking images which it claims were taken in Chinese factories where dog skin is used to make everyday products for worldwide exportation, including gloves and shoes.
China has previously been criticised for animal cruelty in the manufacture of other products, including bile extracted bears for use in traditional medicine, and tigers being bred and killed in some areas for their pelts and bones.
An investigator for the People for Ethical Treatment of Animals (PETA) shot the pictures which show dyed dog skins in factories during a year-long investigation into the slaughter of dogs and the production of dog skin.
The organisation said it visited three slaughterhouses and six processing plants in central China.
The Reuters news agency also confirmed the use of dog skin during a visit to an open-air leather processing workshop in the northern province of Hebei, where workers stretched washed dog skins to dry in the sun.
As dog meat restaurants are popular in many parts of the country, several establishments later sell the animals' skin to leather producers, workers at the Hebei workshop said.
Peta's Asia investigator also filmed what is believed to be exclusive footage of workers in China's Jiangsu province clubbing and slitting the dogs' throats, before peeling their skin off while the creatures were still alive.
Peta's investigation into 'dog-leather' gloves

Show all 9
Skins were then made into women's fashion gloves, men's work gloves and other products which were exported around the world.
A dog slaughterer told Peta's investigator that the facility skinned between 100 to 200 dogs each day.
A further 300 dogs are kept in a compound, awaiting death.
The charity has warned consumers across the world to avoid buying cheap leather gloves from stores.
"PETA is calling on shoppers worldwide to remember the terror that dogs and other animals endure at slaughter and make the safe, vegan choice in clothing and accessories for the holidays and every day," said PETA founder Ingrid Newkirk.
"When there are so many cruelty-free, environmentally friendly fabrics available, from high-street to high-end, there is no reason for dogs, cats, cows, sheep, pigs, goats or other animals to suffer for the sake of fashion," she added.
Officials of the quasi-governmental China Leather Industry Association declined an interview with Mail Online, and said they had no knowledge of dogs being used in leather production.
Additional reporting by Reuters
Join our new commenting forum
Join thought-provoking conversations, follow other Independent readers and see their replies