More than 5,000 pets found dead in cardboard boxes at Chinese depot after being stranded for a week
Only around 200 animals survived, animal activists say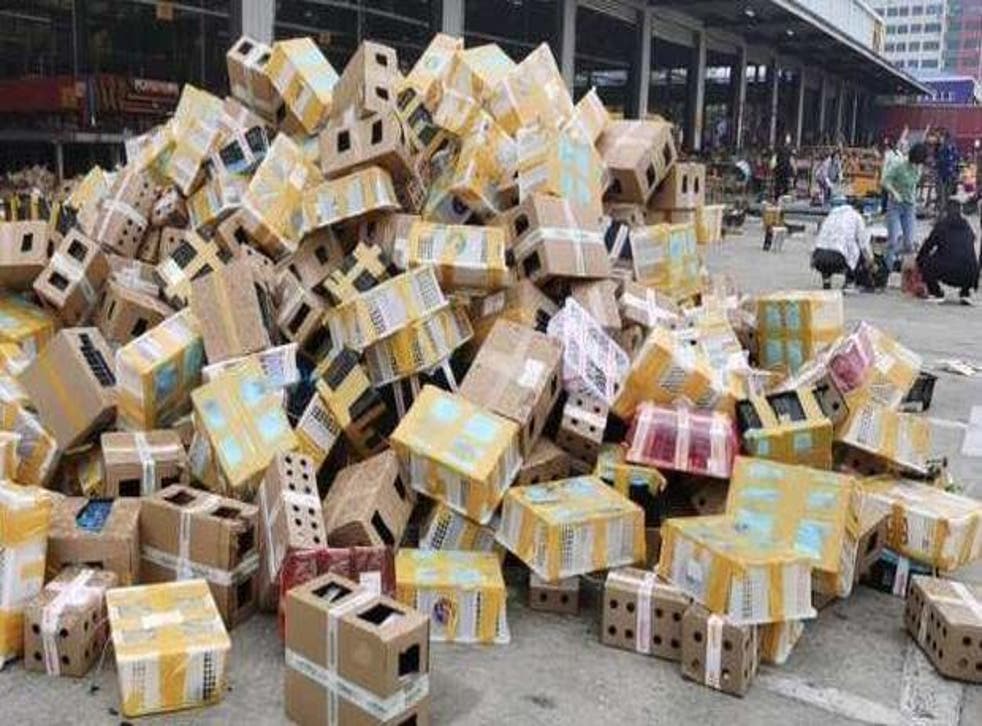 At least 5,000 pets have been found dead in cardboard boxes at a shipping depot in Central China in a scene compared to "living hell", local animal rescue activists said.
Only about 200 animals were rescued from the site at Henan Province's Luohe city, with thousands of dogs, cats, rabbits and guinea pigs likely dying from "suffocation, dehydration and starvation", according to one activist who spoke to CBS News. The rescued animals were adopted or sent to veterinary clinics for treatment.
The animals allegedly came from a breeding farm in East China's Anhui Province, the state-run Global Times newspaper reported, and would have been en-route to buyers across the country. 
As shipping live animals in ordinary packaging is illegal in China, the activist from animal rescue group Utopia told CBS they may have become stranded at the depot after the logistics company involved refused to sign off on a delivery that violated the law.
However, these shipping regulations were introduced thirty years ago with no corresponding penalising measures in place, a legal expert told the Global Times, making it difficult to punish those responsible.
"The station was cluttered with express boxes with thousands of animals that had already died, and the entire place reeks of rotting bodies," Sister Hua, who founded the charity Utopia, told the broadcaster. "It was like a living hell."
The caged animals had been left in cardboard boxes with breathing holes without water or food for about a week before they were discovered by authorities. An investigation is now underway.
The shipping company, Yunda, said it was had not been made aware of the incident, but that they allowed live animals to be transported in boxes with air holes, the Chinese newspaper reported.
Soon after the grim rescue operation, Utopia learned of another similar incident in the nearby village of Dameng. Only half of the roughly 2,000 animals were saved, Ms Hua said.
The activist said both incidents highlighted the issues of animal welfare as well as a risk to public health, and urged Chinese authorities to enforce the rules around transporting animals.
"Given the Covid-19 pandemic we are facing, it's so terrifying to have those live animals transported that way, and even ending up dead," she said.
"Go for adoption instead of illegal buying and shipping of animals," the activist added.
Join our new commenting forum
Join thought-provoking conversations, follow other Independent readers and see their replies