Philippine Government hides hundreds of homeless people during Pope visit
Nearly 500 homeless people were taken to a log cabin resort while the pontiff was in town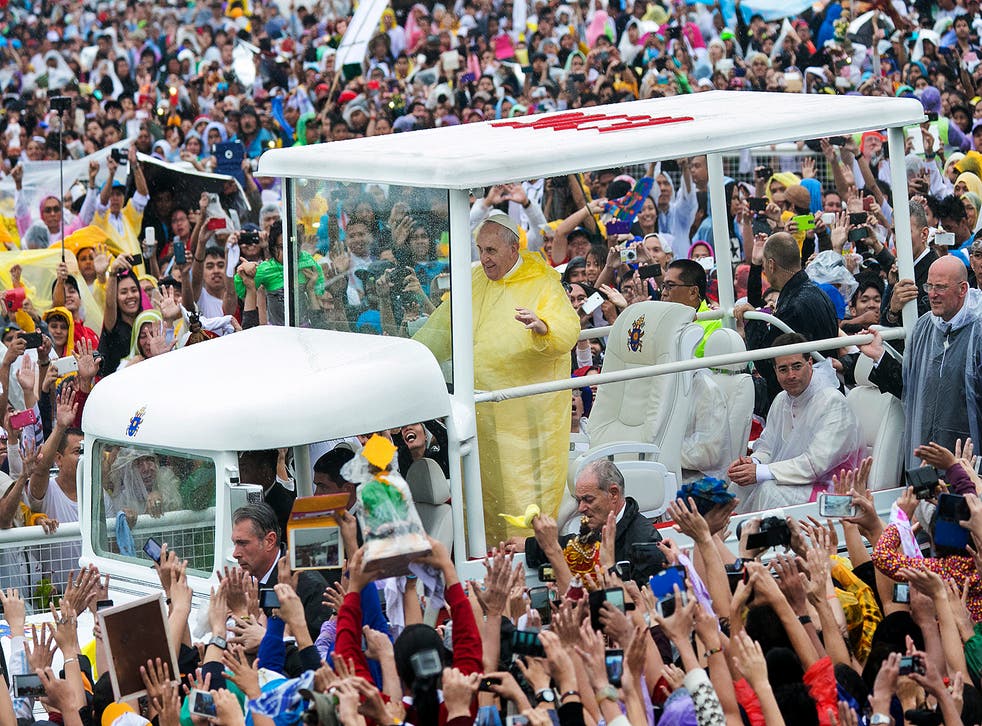 Hundreds of homeless people were taken off the streets of Manila during a recent visit by the Pope, the government of the Philippines has admitted.
According to a report by the AFP news agency, the government says 490 homeless people were taken off streets and put in luxurious holiday cabins for the duration of Pope Francis's visit.
The government came in for criticism for legislators for the move, which was said by some to be dishonest.
"The pope would have wanted to see the Philippines, warts and all. Let us not pretend that we are a first-world country," said Terry Ridon, a member of the country's House of Representatives who is setting up a congressional inquiry into the policy.
Welfare secretary Corazon Soliman confirmed that the people were taken to an air-conditioned log-cabin resort near Manila for the visit on 15-19 January.
The Chateau Royale resort where the homeless people stayed offers a spa, luxury swimming pools and climbing walls, and usually charges over £350 a night for a room, according to its website.
Poverty is rife in the Philippines, with around a quarter of the country's population living below the poverty line and progress on reducing it slow.
Parts of the country's capital Manila are given over to slum or shanty town housing.
Join our new commenting forum
Join thought-provoking conversations, follow other Independent readers and see their replies