£40m for man who woos mogul's lesbian daughter
£40m for man who woos mogul's lesbian daughter

Show all 2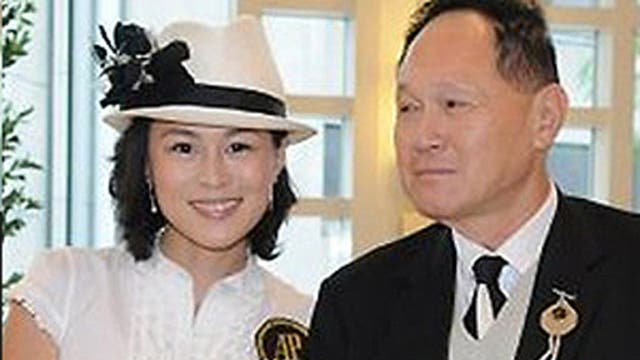 It is a commonly held belief that money can't buy love. But one Hong Kong billionaire is offering a reward of £40m to any man who can successfully woo his lesbian daughter.
Cecil Chao Sze-tsung, a flamboyant shipping magnate and property developer, announced the "marriage bounty" for his daughter following reports that she had married her female partner of seven years. In a move that is likely to anger many in the gay community, Mr Chao said that he is eager for his daughter to marry any man who can win her heart
"I don't mind whether he is rich or poor. The important thing is that he is generous and kind-hearted," he told the South China Morning Post.
The 76-year-old tycoon is no stranger to controversy. According to one report, he once claimed to have been intimate with 10,000 women, and is regularly seen at social events in Hong Kong with younger girlfriends. Mr Chao said he hoped his daughter's prospective husband would use the money to start a business, describing the offer as "an inducement to attract someone who has the talent but not the capital to start his own business".
Gigi Chao, a 33-year-old graduate of the University of Manchester and director in her father's company, was reported to have married Sean Eav, her partner, at a ceremony in France earlier this year. Mr Chao described these reports as "false" as he enthused about his daughter's best qualities to the newspaper, in the hope that enterprising men will attempt to convince her to marry them. "Gigi is a very good woman with both talents and looks. She is devoted to her parents, is generous and does volunteer work," he told the newspaper.
Despite being one of the more accepting places for homosexuals in Asia, Hong Kong does not recognise same-sex marriages or civil unions.Until 1991, homosexuality was a criminal offence – punishable under laws introduced by Britain during its rule over the territory.
Many comments posted by readers of the newspaper's website were critical of what they saw as Mr Chao's "indecent proposal".
"How humiliating for this poor girl," wrote one reader. "Mr Chao needs to come out of denial and just be happy that he has such a beautiful daughter who appears to have found happiness with a partner whom she loves."
Join our new commenting forum
Join thought-provoking conversations, follow other Independent readers and see their replies