Putin reveals the moment he ordered the plot to take control of Crimea
Russia's decision to take the Crimea came weeks before the official referendum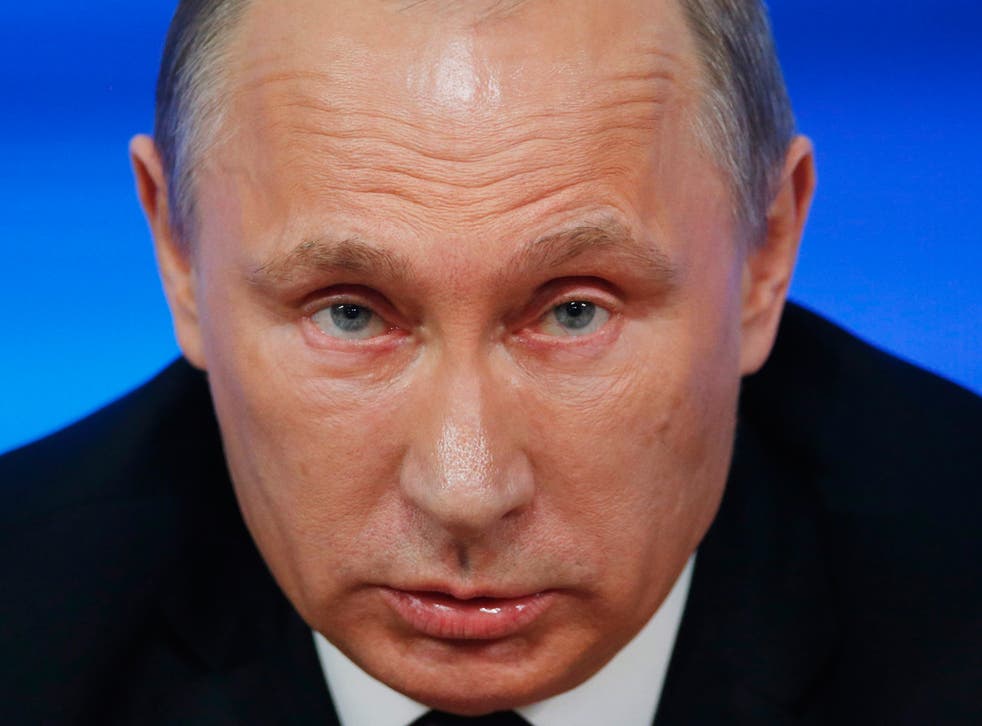 Vladimir Putin has revealed the moment that he ordered his security officials to start work on a plot to annex Crimea from Ukraine.
In a trailer for a documentary due to air on Russia's state television channel Rossiya-1, President Putin admits that on the night of 22 February he told his colleagues to "start the work" on returning Crimea to Russia.
It was four days after this meeting that unidentified armed soldiers, dubbed "little green men", appeared in Crimea, raising the Russian flag after taking hold of the local government buildings.
Ukraine crisis: A timeline of the conflict

Show all 23
Putin had previously insisted that only locals had been involved in the controversial land-grab, but after the hurried 16 March referendum in which Crimean's voted to become part of the Russian Federation, he conceded his military had been behind the operation.
In the documentary, Putin said his comments on Crimea came at the end of an emergency meeting called to discuss rescue plans for Ukraine's ousted president, Viktor Yanukovich.
Yanukovich, a Russian ally, had been deposed after months of pro-European protests held in the capital, leading him to flee to Donsetsk. Putin said he had called the meeting to discuss Yanukovich's rescue operation.
"We got ready to get him right out of Donetsk by land, by sea, or by air," Putin says in the documentary's trailer, entitled Homeward Bound. "Heavy machine guns were mounted so that there wouldn't be much discussion about it."
At the end of the security talks held at the Kremlin, which included leaders of Russia's special services and from the defence ministry, Putin discussed Crimea.
"We finished at around seven in the morning. And, while saying goodbye, I told all the colleagues: 'We have to start the work on Crimea's return to Russia'."
The excerpt from Putin's candid interview was shown as part of a minute-long trailer for the documentary, which is overlaid with dramatic music and sweeping shots of Crimea's coast, interspersed with footage of the country's military operations.
The trailer aired on Sunday, though no release date has been set for the documentary.
While the seizure of Crimea a year ago was virtually bloodless, it was followed by a pro-Russian insurgency in the eastern Ukraine, which has led to the death of around 6,000 people.
Western governments believe Putin has been backing the rebels and supplying them with ammunition, which the Kremlin denies.
Join our new commenting forum
Join thought-provoking conversations, follow other Independent readers and see their replies