Putin's tiger 'devours domestic dog' after crossing into China
Kuzia was filmed eating the dog on an infrared camera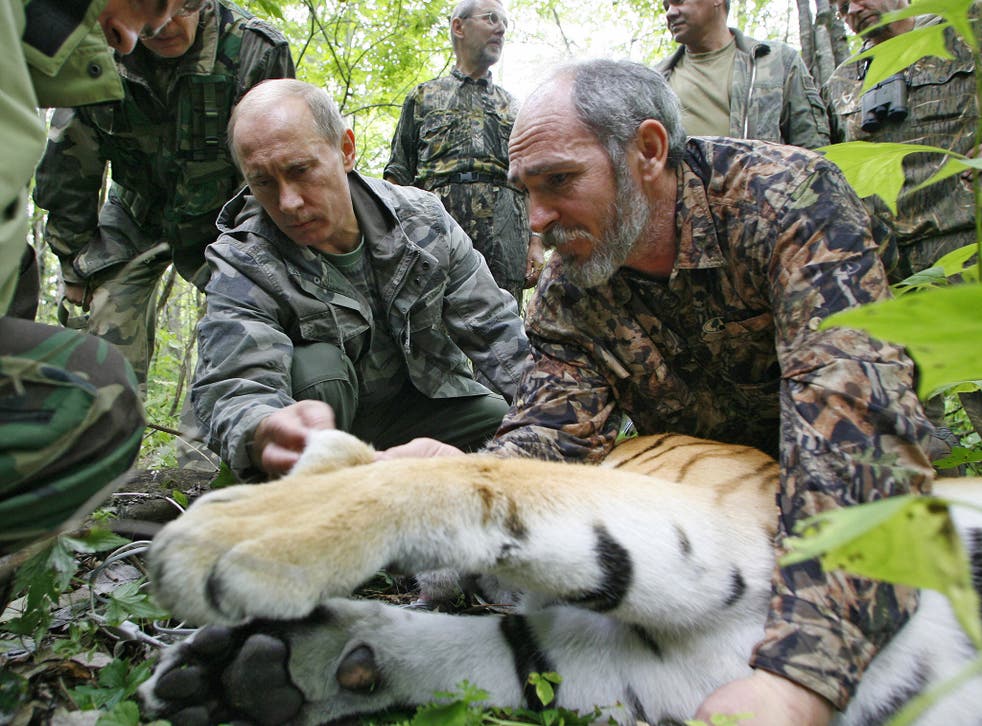 A tiger previously released into the wild by Vladimir Putin has been filmed eating a domestic dog in China, according to reports.
Kuzia, the name given to the tiger, was filmed devouring the dog for two hours on Heixiazi island, Sky News reports. Heixiazni links China and Russia.
The rare Amur tiger was fitted with a tracking device before being released by the Russian President and apparently crossed the border into China two months ago. It was reportedly filmed eating the dog for two hours before disappearing from view on Wednesday.
Reports say Kuzia has now crossed back into Russia.
The State Forestry Administration's Feline Research Center, Zhang Minghai, said Kuzaa is likely to visit China again as it designating his 'territory' by marking the area with urine, state news agency Xinhua reported.
The hunters protecting Russia's rare Amur tiger

Show all 7
In November, Ustin, another of three tigers released by Putin, was accused of killing as many as five goats in China after state media there reported goats found with their skulls crushed.
The three tiger were released from a wildlife centre in the Amur region in May after being found starving in a forest two years before.
The cubs were taught how to hunt before being freed from captivity.
Join our new commenting forum
Join thought-provoking conversations, follow other Independent readers and see their replies