Satanic Verses, part 2: Rushdie falls victim to Indian politics
Was the author really at risk of attack at the Jaipur literary festival, or was he absent for a more cynical reason?
Satanic Verses, part 2: Rushdie falls victim to Indian politics

Show all 2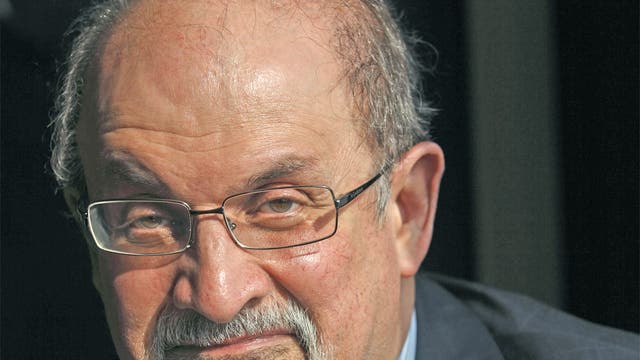 India's reputation for upholding free speech suffered a body blow yesterday after a scheduled video address by Salman Rushdie to a literary festival was cancelled just minutes before it was due to start amid protests and fears of violence.
The British novelist had been due to take part in an hour-long video interview after alleged death threats and protests from Muslim leaders linked to his 1988 book The Satanic Verses persuaded him not to attend the Jaipur festival in person. But, having earlier indicated the event would go ahead, organisers announced it was being called off at the request of the owner of the festival's venue, who had been told by police that planned protests could end in violence.
Last night, Mr Rushdie described what had taken place as a "black farce" and recalled a letter he had written to Rajiv Gandhi, the Prime Minister when India became the first country to ban the book more than two decades ago."What kind of India do you want to live in?" he said in an interview on Indian television. "I find an India in which religious extremists can prevent the freedom of expression at a literary festival, in which the politicians are, let's say, in bed with those groups."
He said he believed that freedom of expression in India was in a more vulnerable position than it was 30 years ago, and added: "Does India want to be a totalitarian state like China, or does it want to move in the right direction?"
Many commentators – Rushdie among them – have pointed a finger at the government, led by the Congress party, saying it does not want to upset Muslim voters in the state of Uttar Pradesh ahead of local elections next month. The state is home to the Deoband seminary, which had originally called for Rushdie, who was born in Mumbai, to be refused entry to the country.
Congress also controls the state government of Rajasthan, which has been accused of making up purported death threats to keep the Booker prize winner away. Rushdie has accused the local police of lying to him. "I think it is convenient to every member of the Congress party not to have me in India just before the UP election," he said during the interview with NDTV.
Despite the claims of the owner of the festival venue, most reports suggest that only a small number of protesters had gathered at the festival site. They were led by Paiker Farukh, leader of the All India Milli Council. He told journalists: "We have every right to protest in a democratic manner and if the Muslim population of Jaipur comes out in protest, you cannot prevent us."
The Congress party repeatedly insisted it had no role in Rushdie not attending the festival. "Calling off the visit is Rushdie's personal decision and the government has nothing to do with it. He does not need a visa to come to India," the party's general secretary Digvijay Singh told reporters.
Organisers of the event, the most popular of its kind in Asia, quickly expressed their disappointment after the video link was cancelled.
One of them, Sanjoy Roy, could barely conceal his tears as he said on stage: "We have to step down from the fight for freedom of expression, the freedom to write, the freedom to tell our stories. Many organisations have come to us and threatened violence. It is unfortunate we have been bullied and have to step down."
Quite what damage the affair has done to the reputation of the Jaipur festival was not immediately clear. But beyond that, Mr Rushdie's comments helped trigger a broader debate about whether India could still cling to its self-proclaimed status as a stronghold for free speech.
Large numbers of writers taking part in the festival have spoken out to condemn what has happened and several read extracts from The Satanic Verses, an act of protest that could yet see them end up in trouble with the authorities in the country.
Story of the fatwa
One narrative strand in Rushdie's The Satanic Verses centres on a fictional prophet called Mahound who acts on a message from the Angel Gabriel and founds a radical religion, which is later doubted by a follower. It was inspired by the idea that verses of the Koran were retracted by the Prophet Mohamed because they were not revealed by Gabriel but by Satan. Ayatollah Khomeini of Iran claimed the book was "against Islam" when he declared a fatwa against Rushdie in 1989.
Join our new commenting forum
Join thought-provoking conversations, follow other Independent readers and see their replies